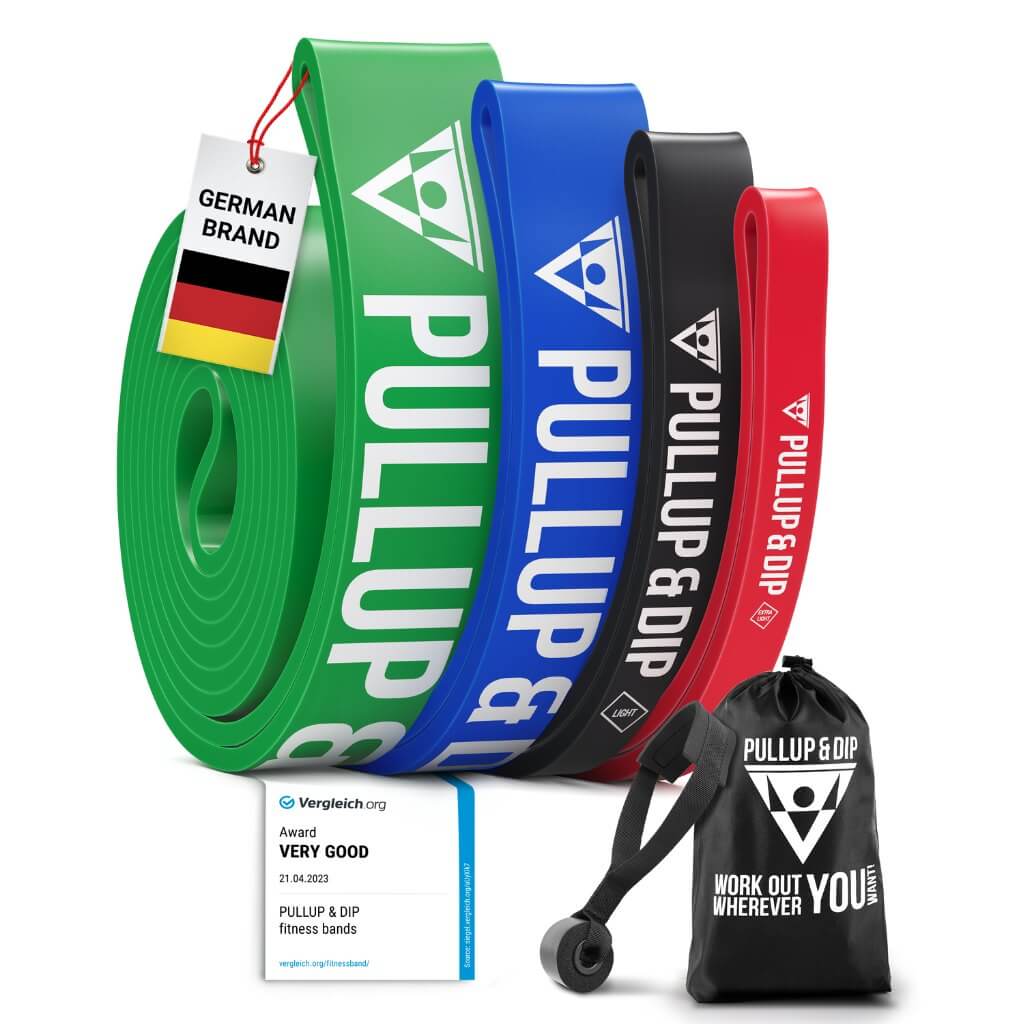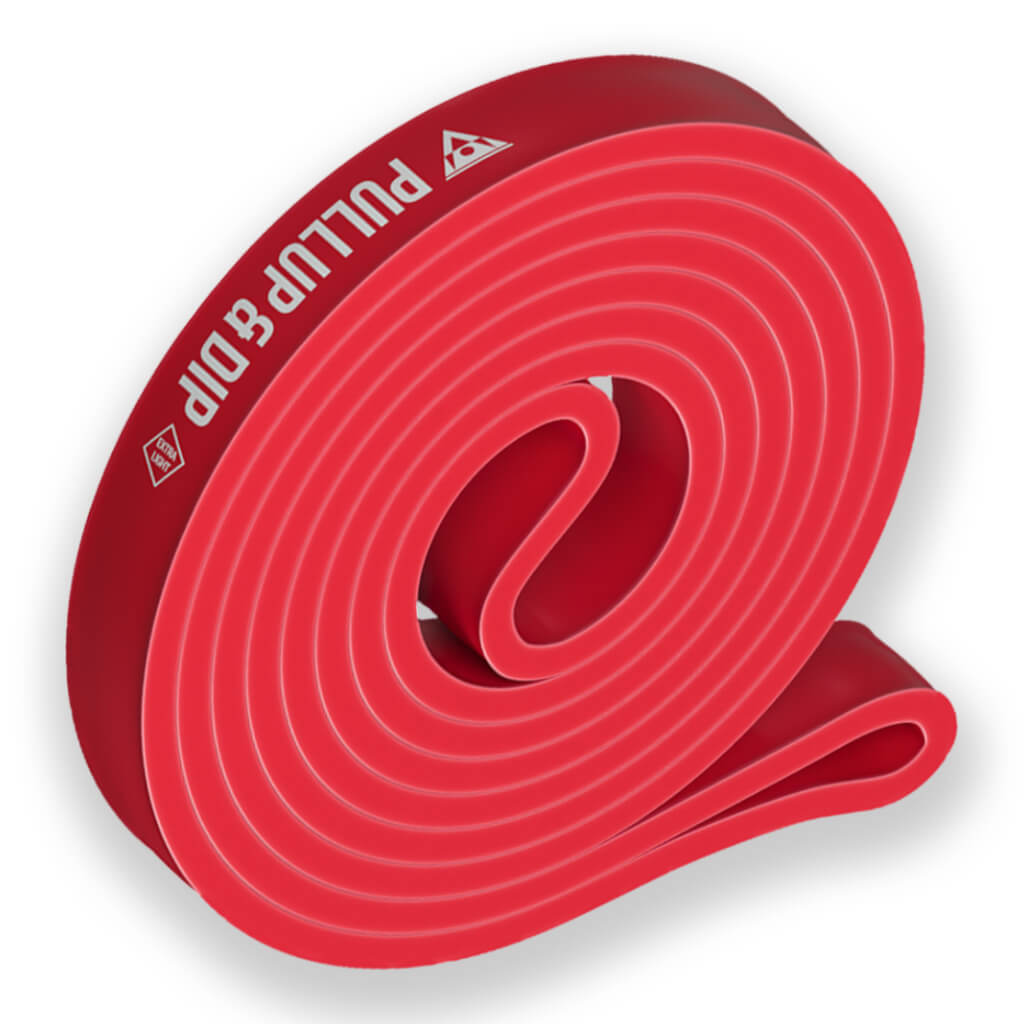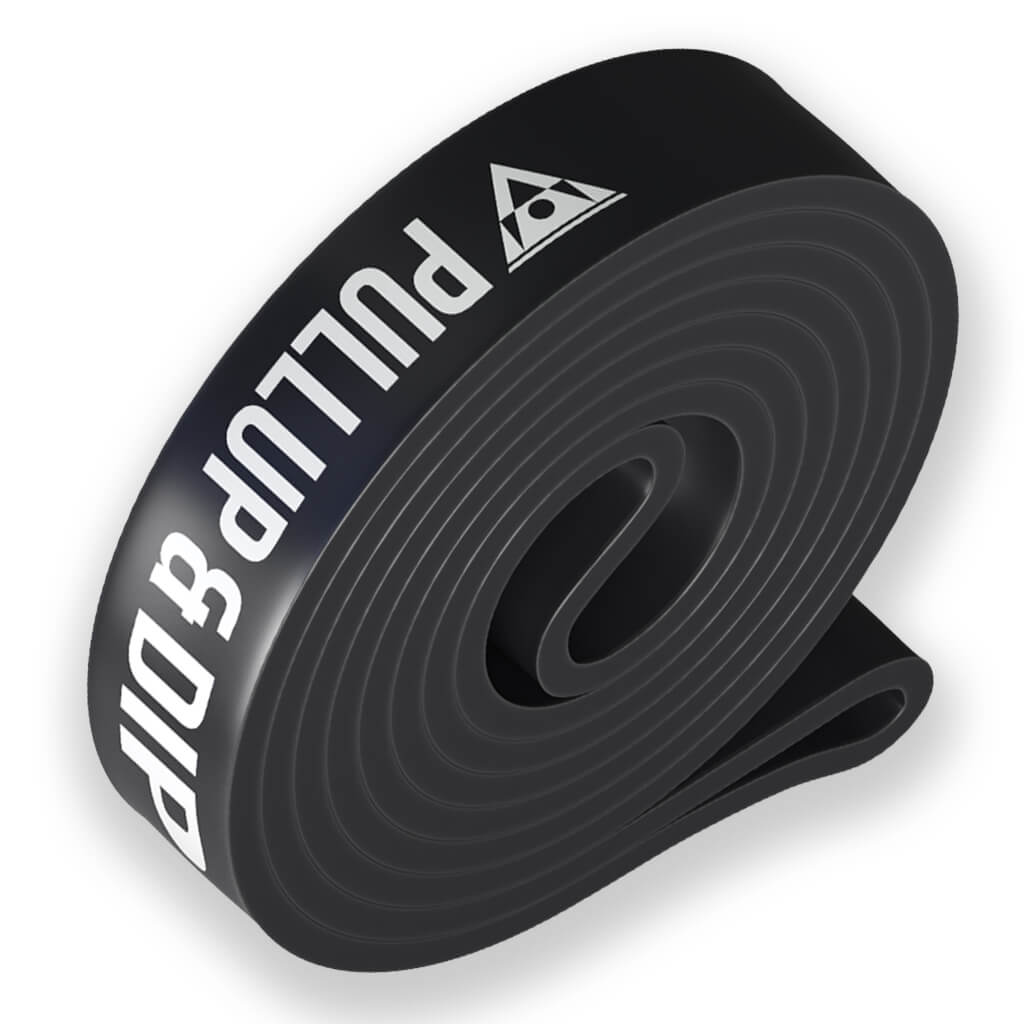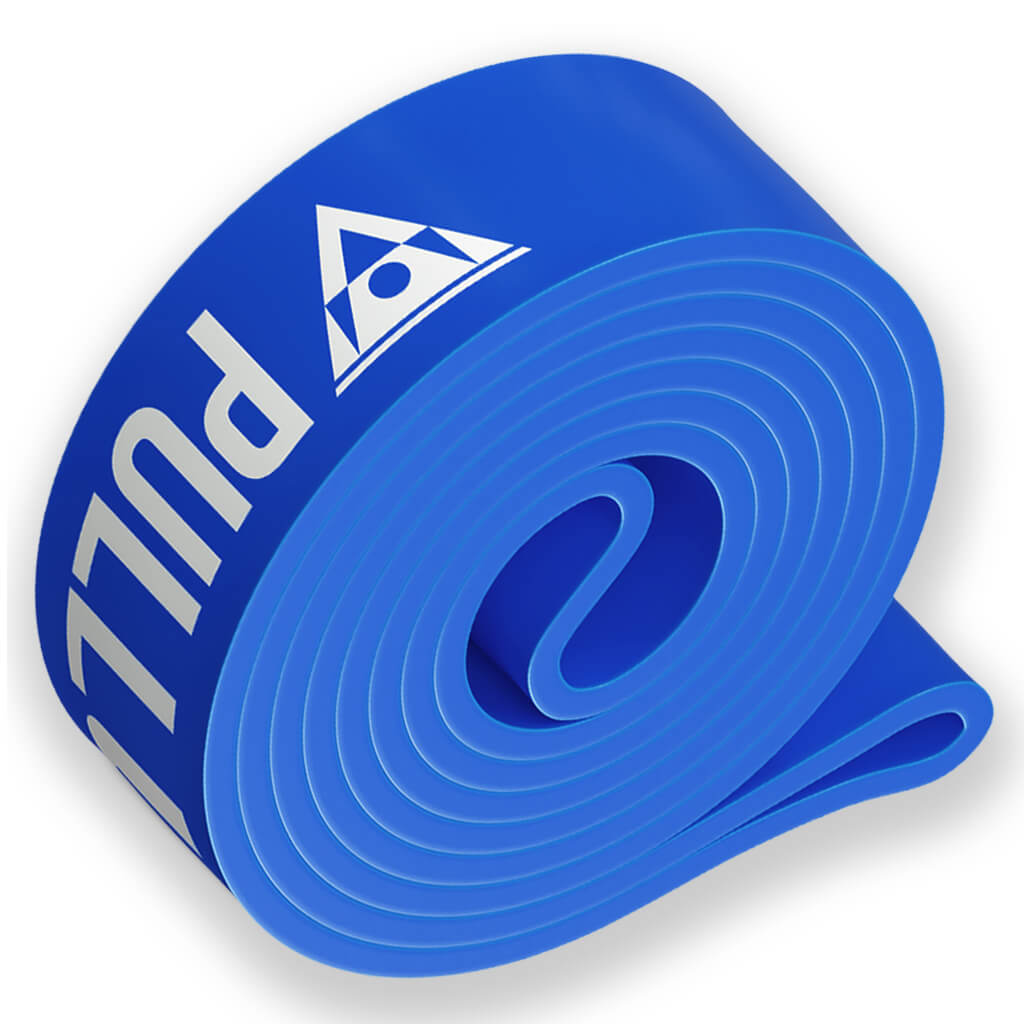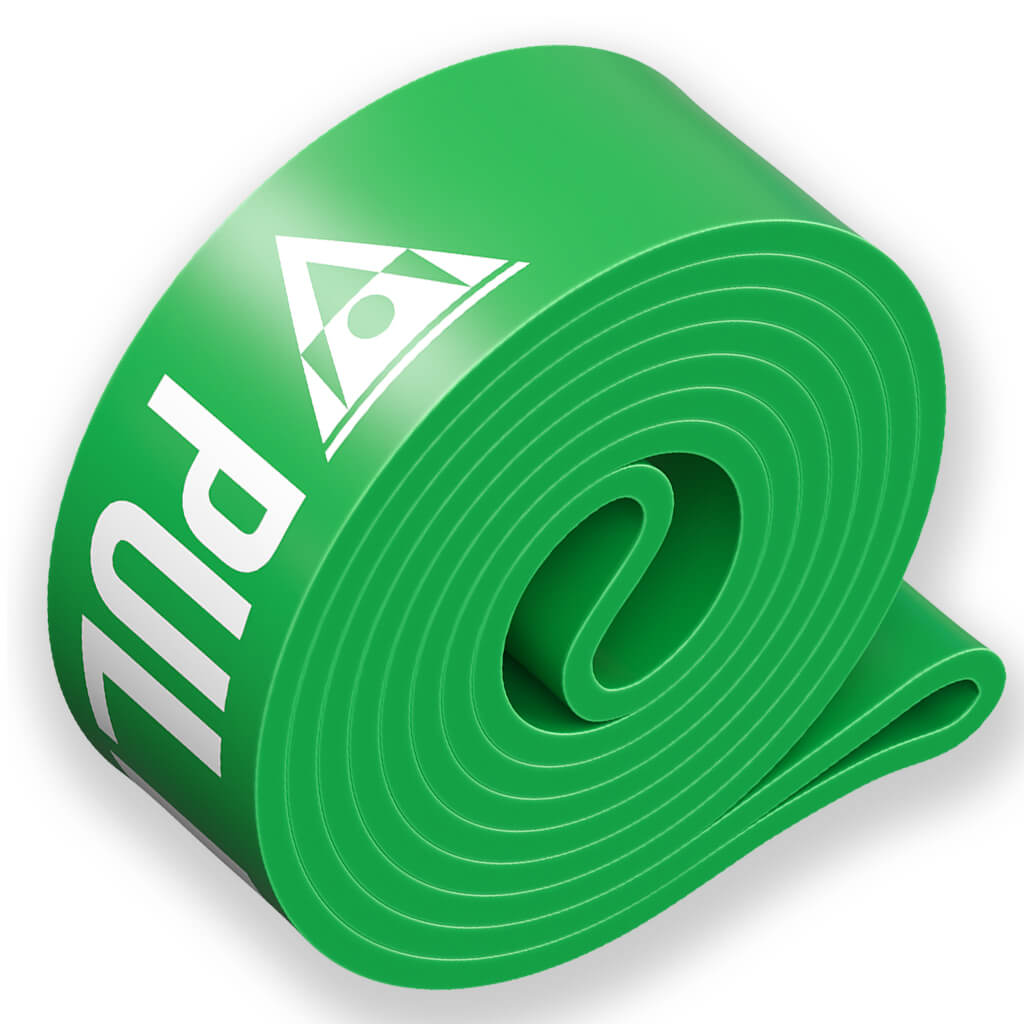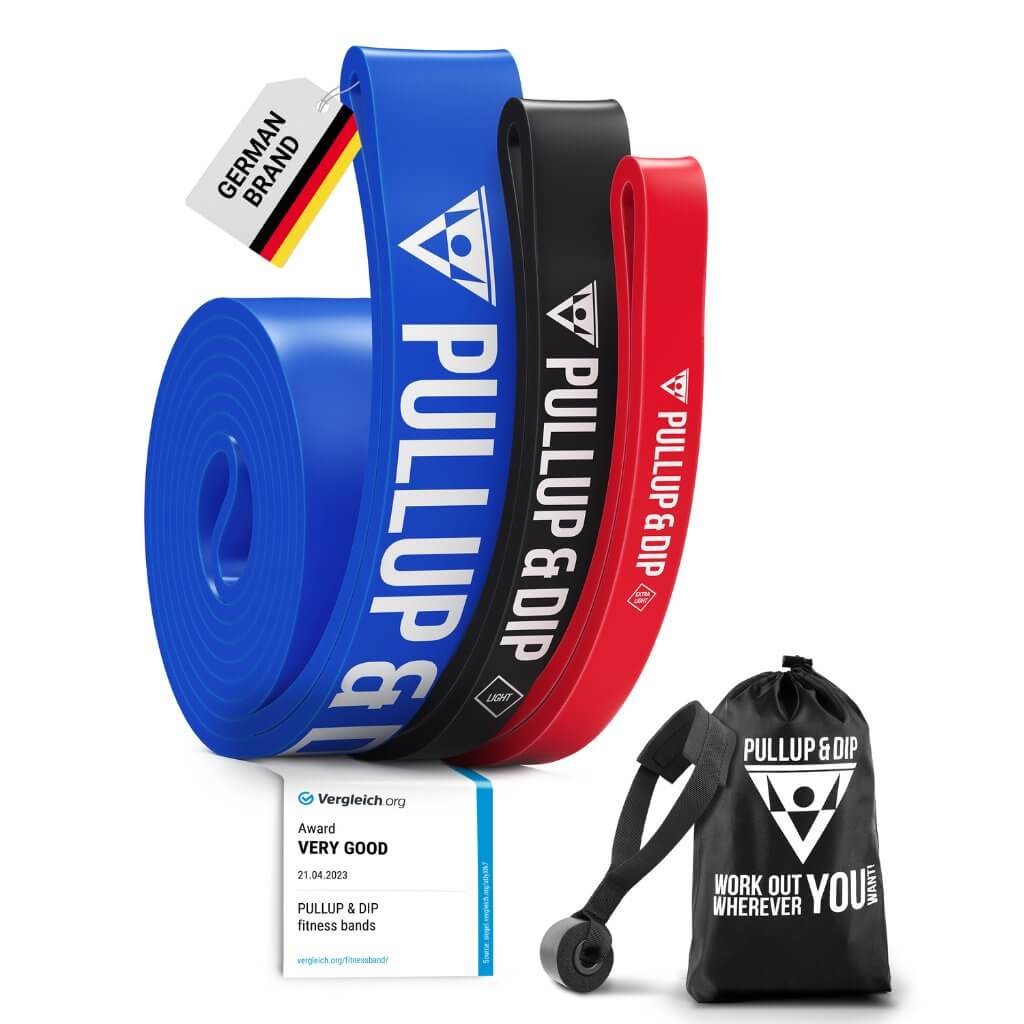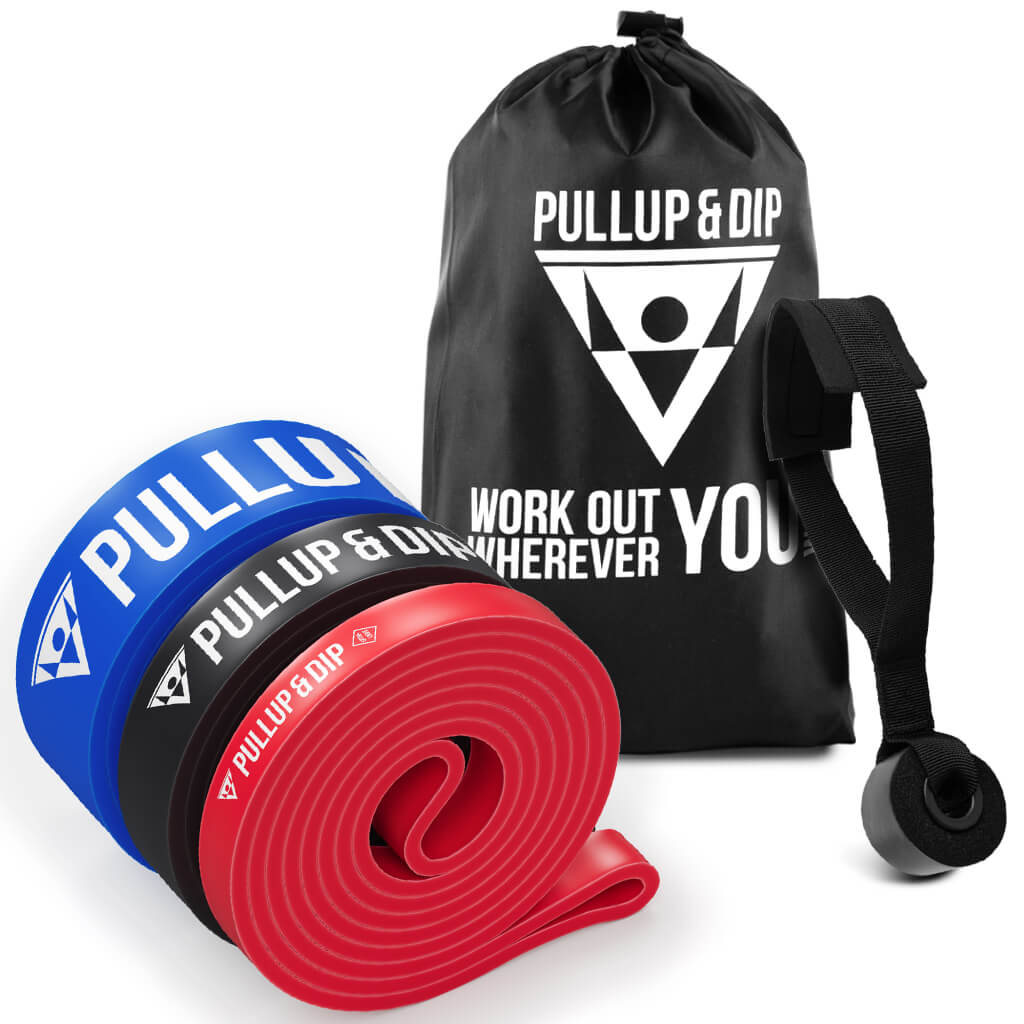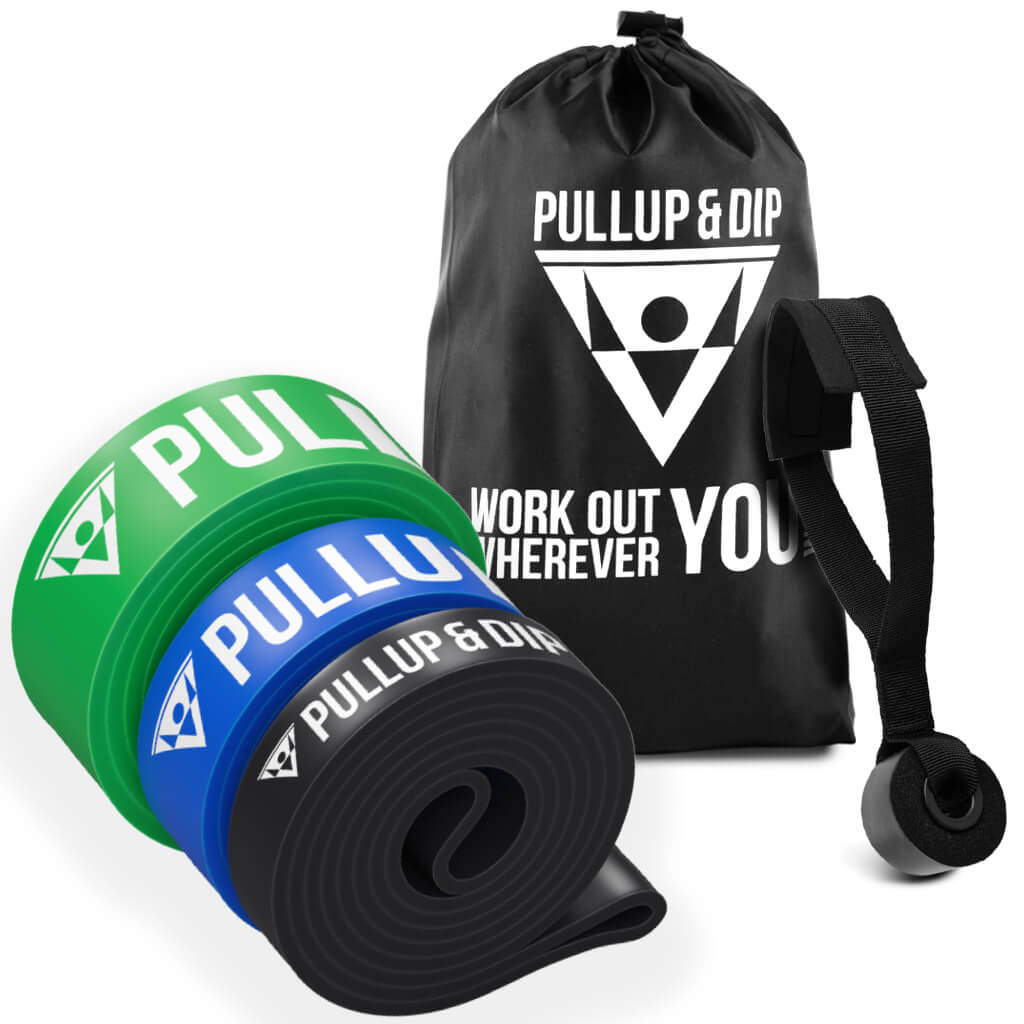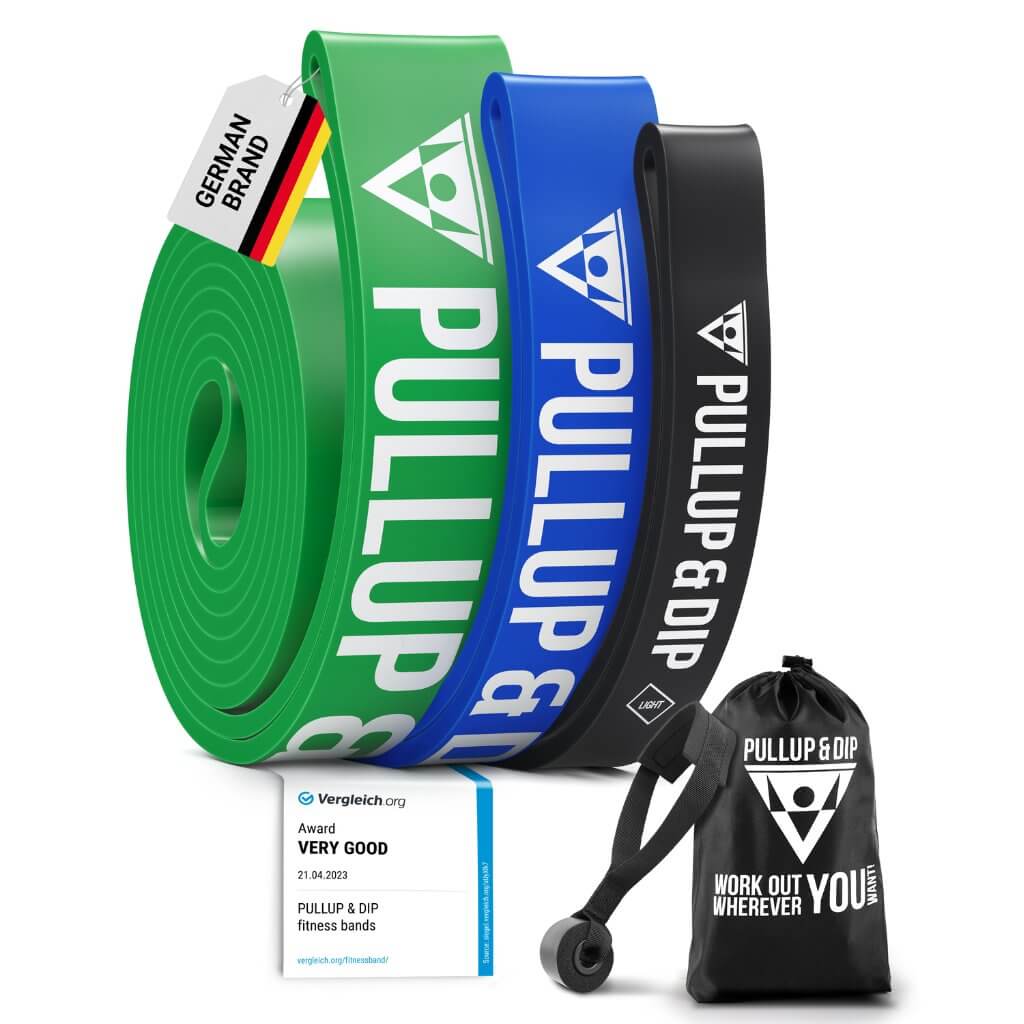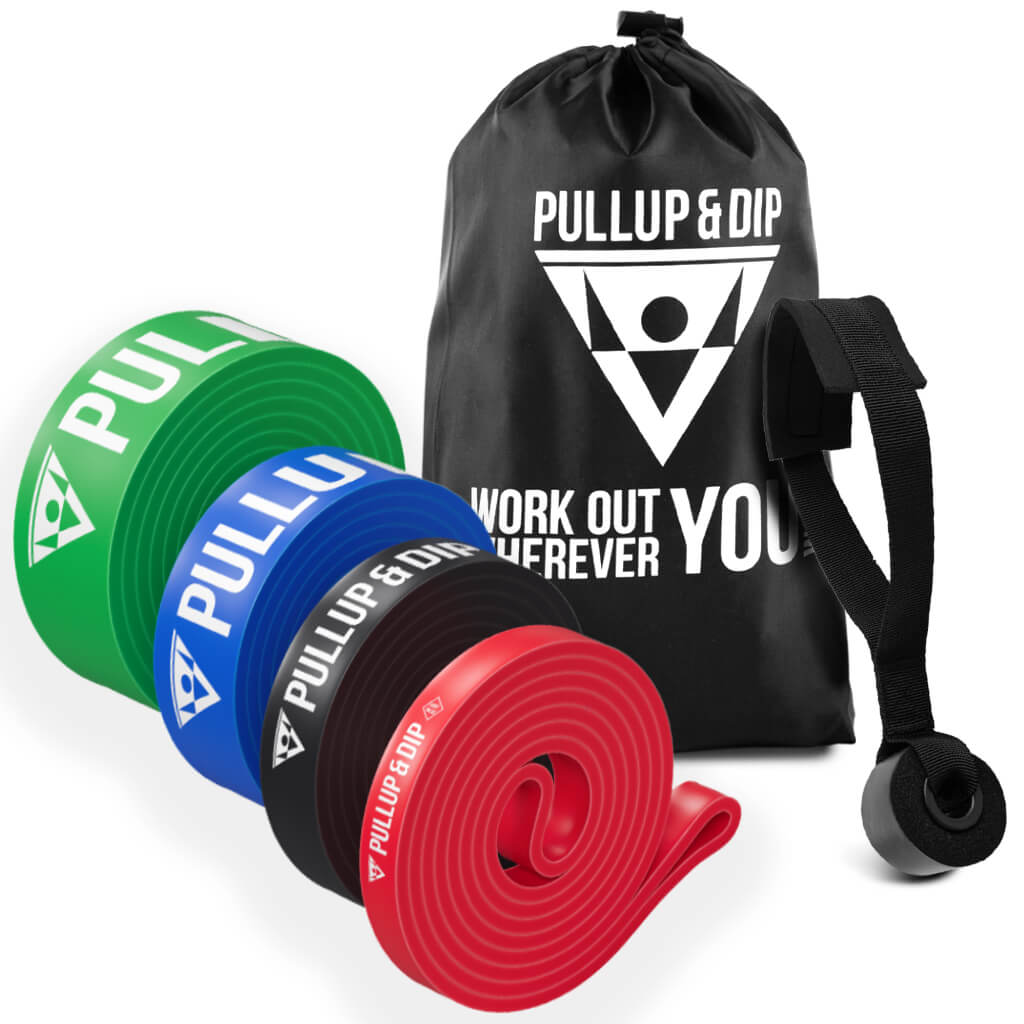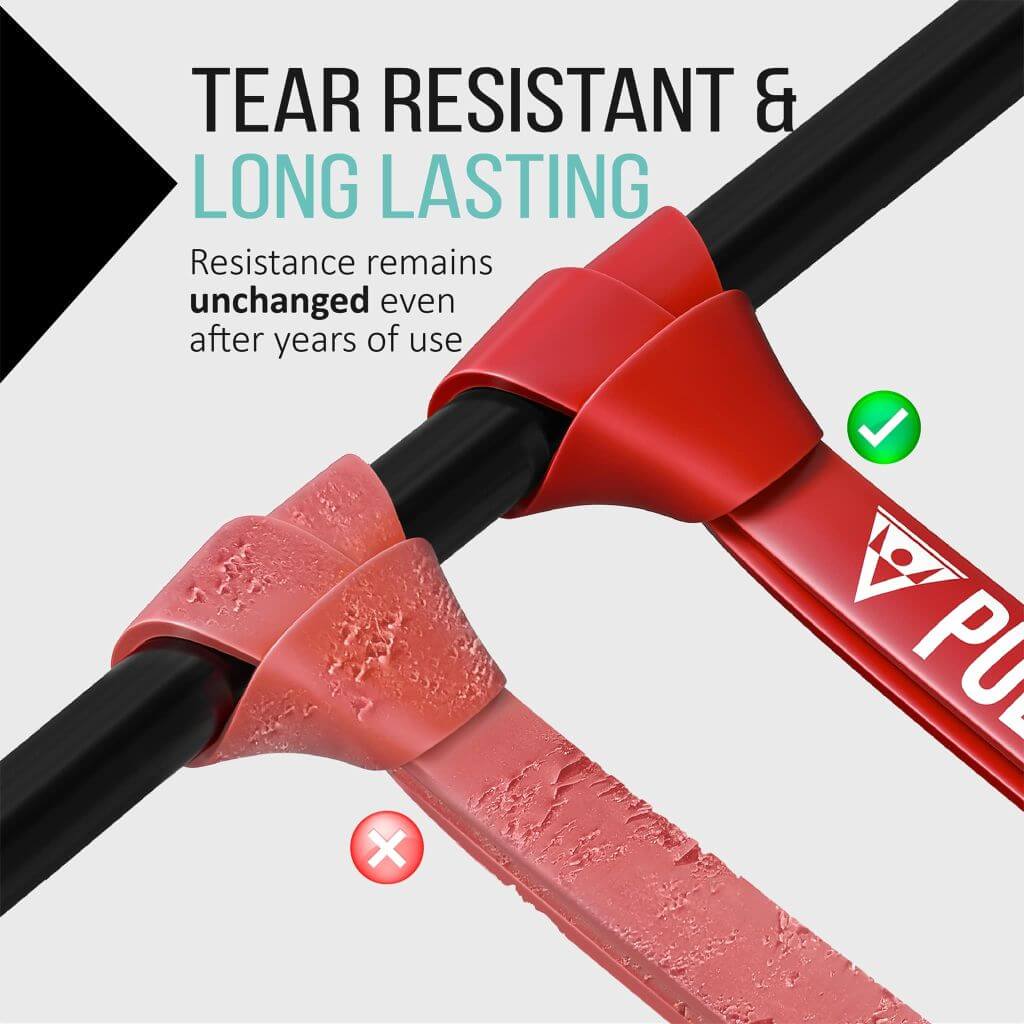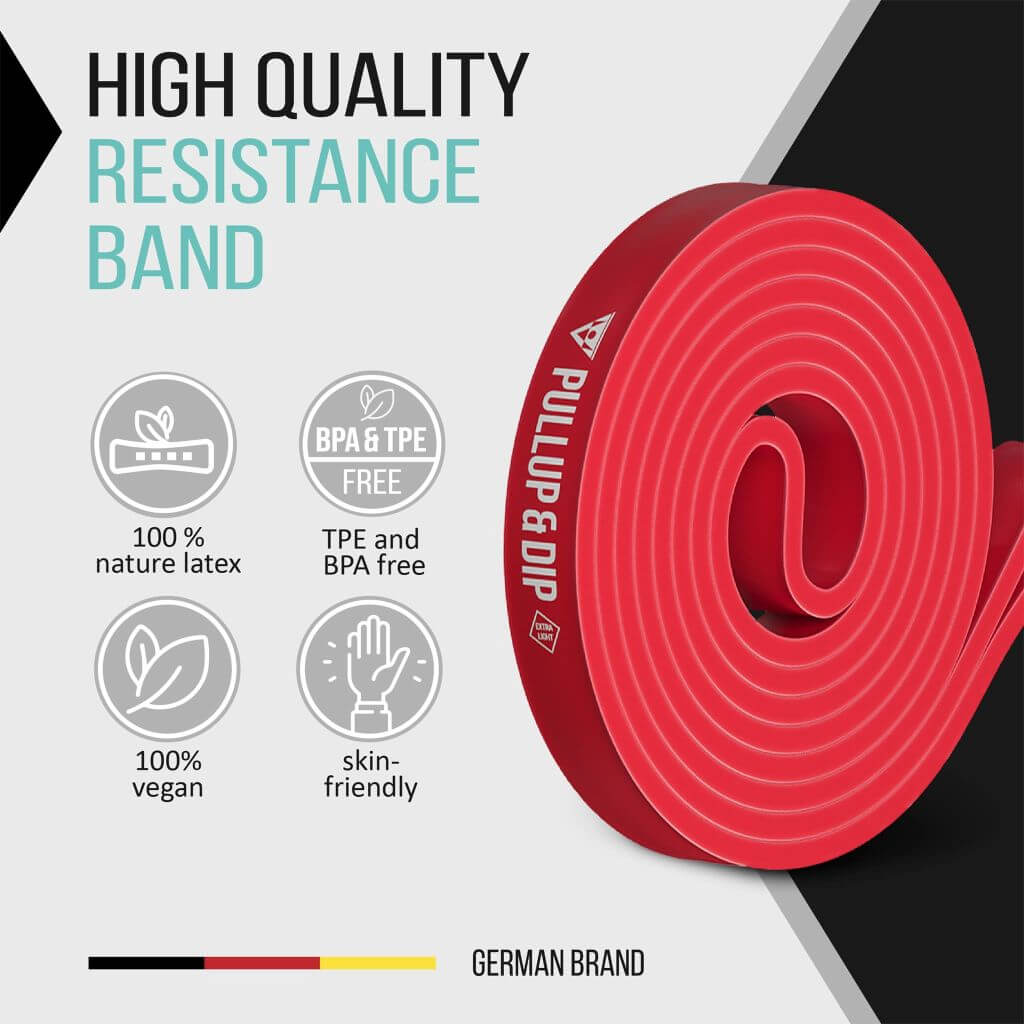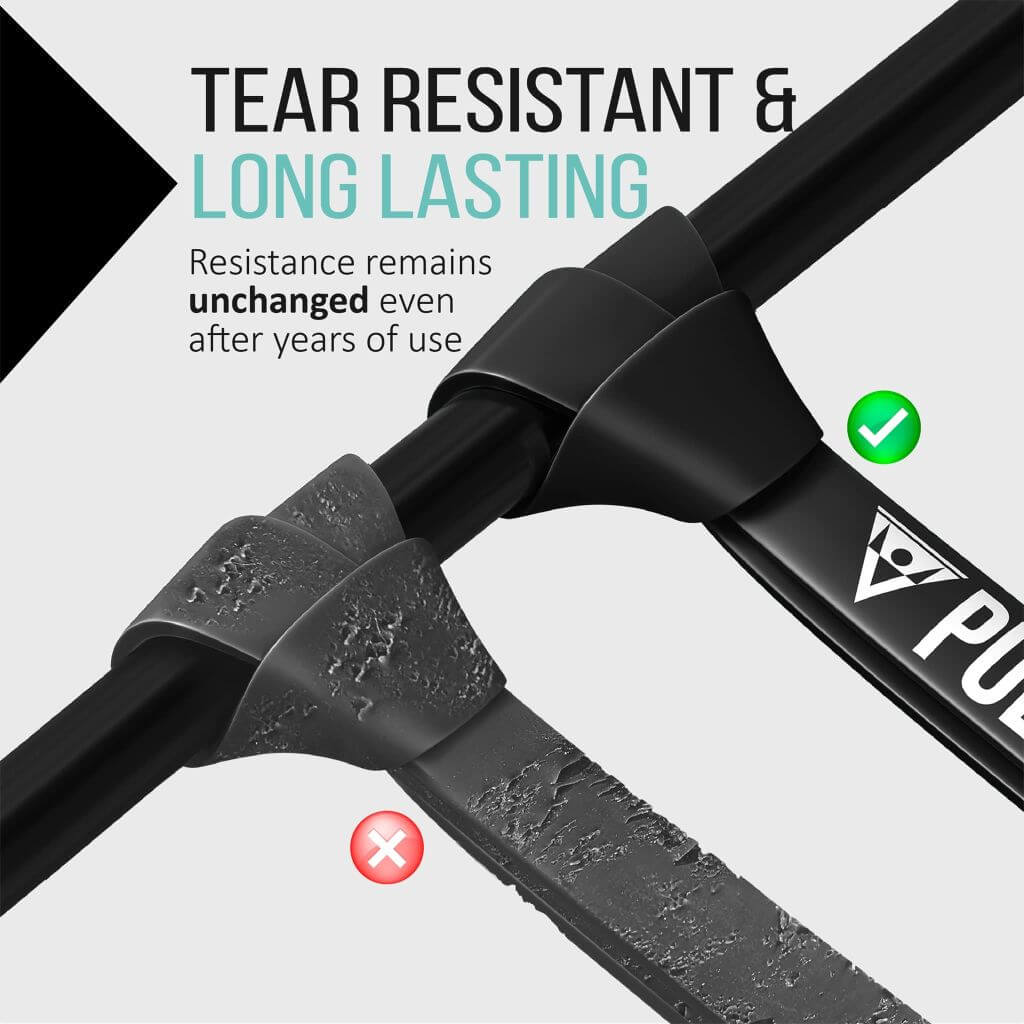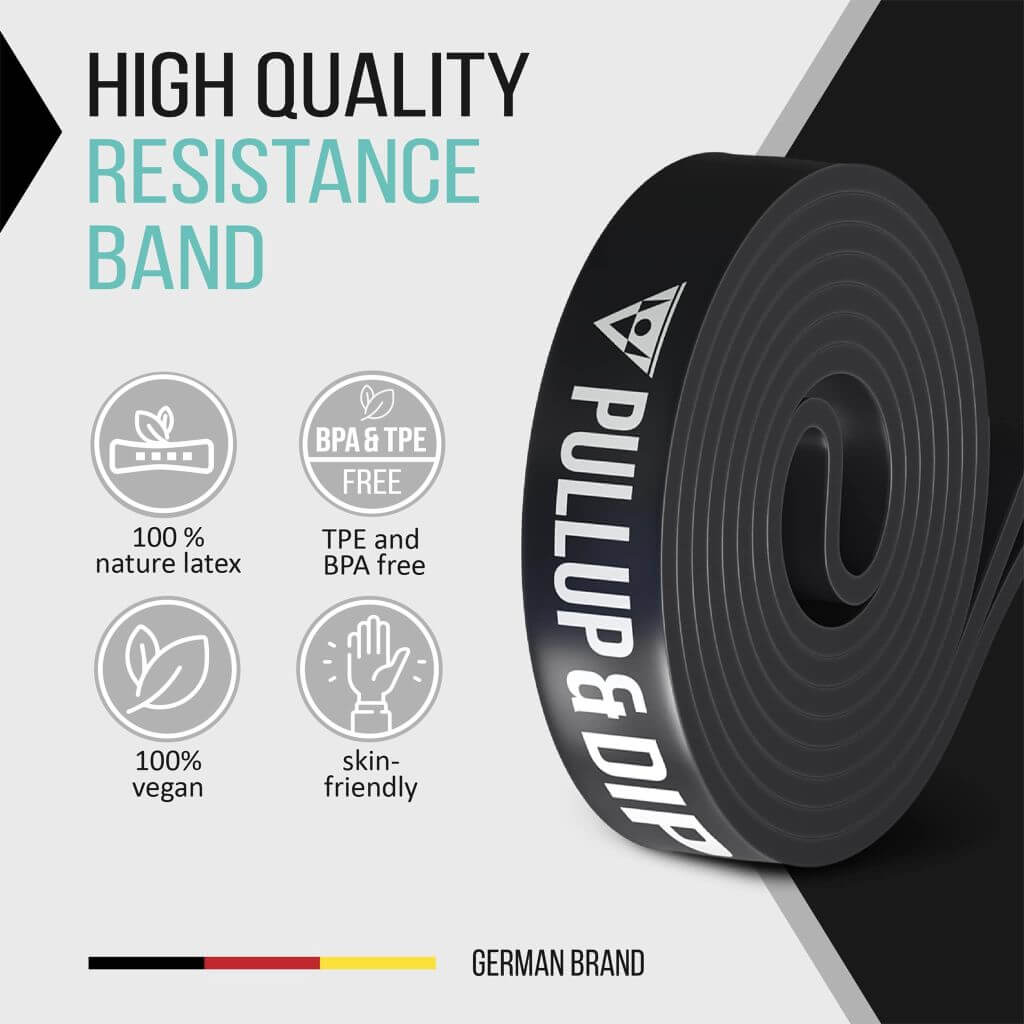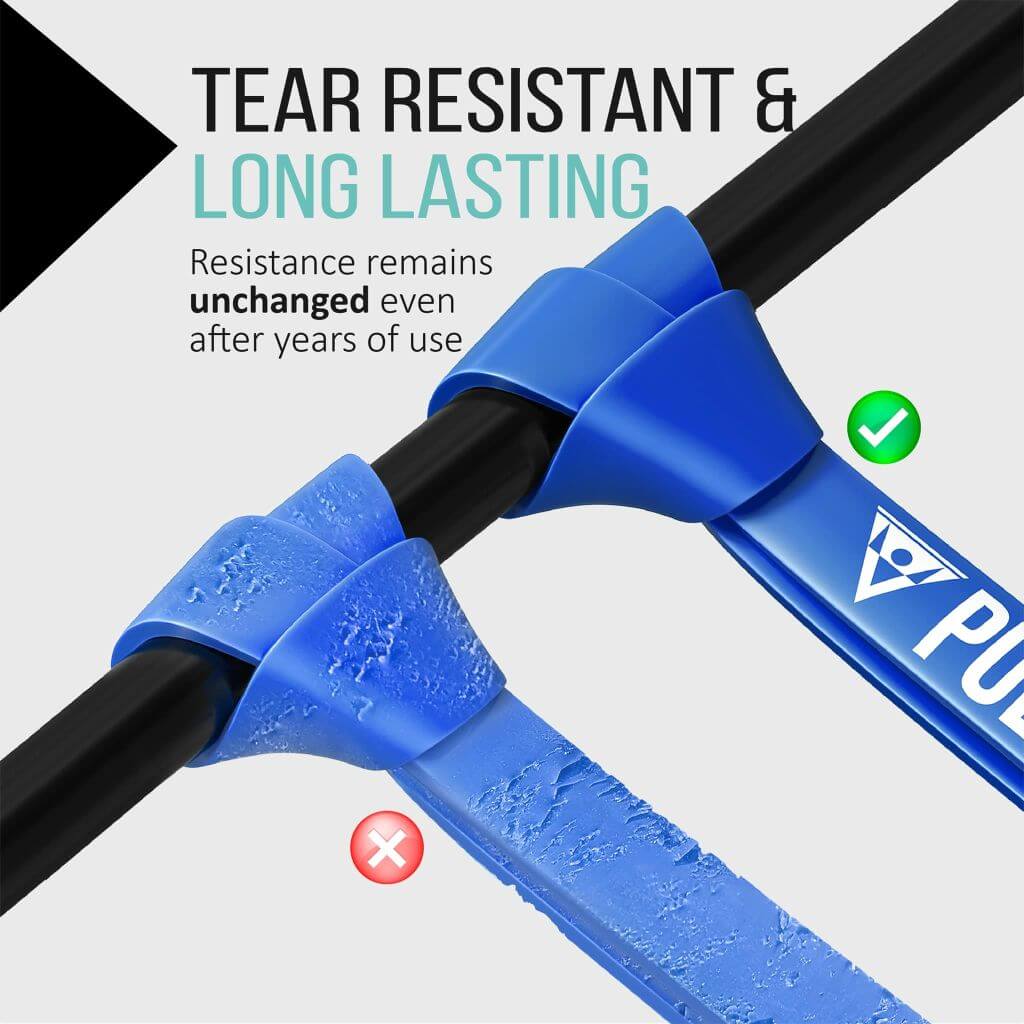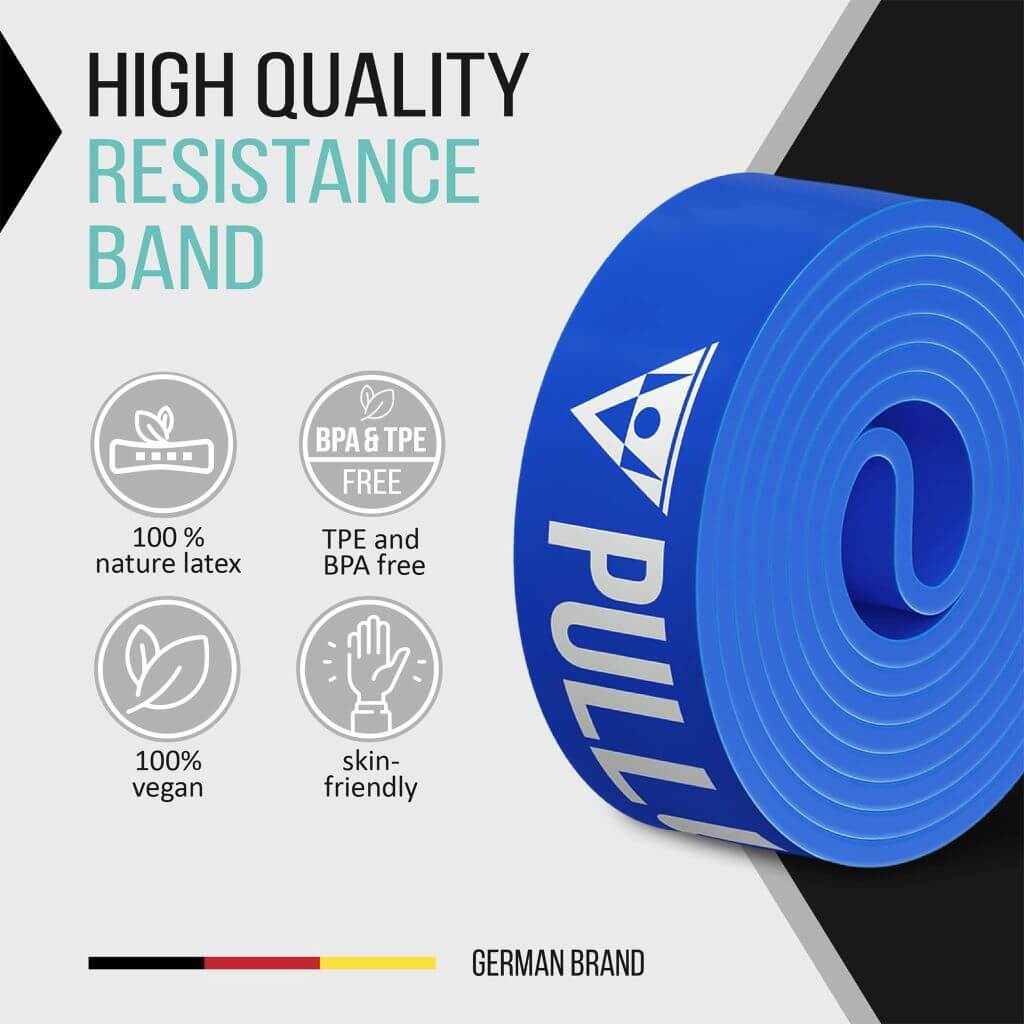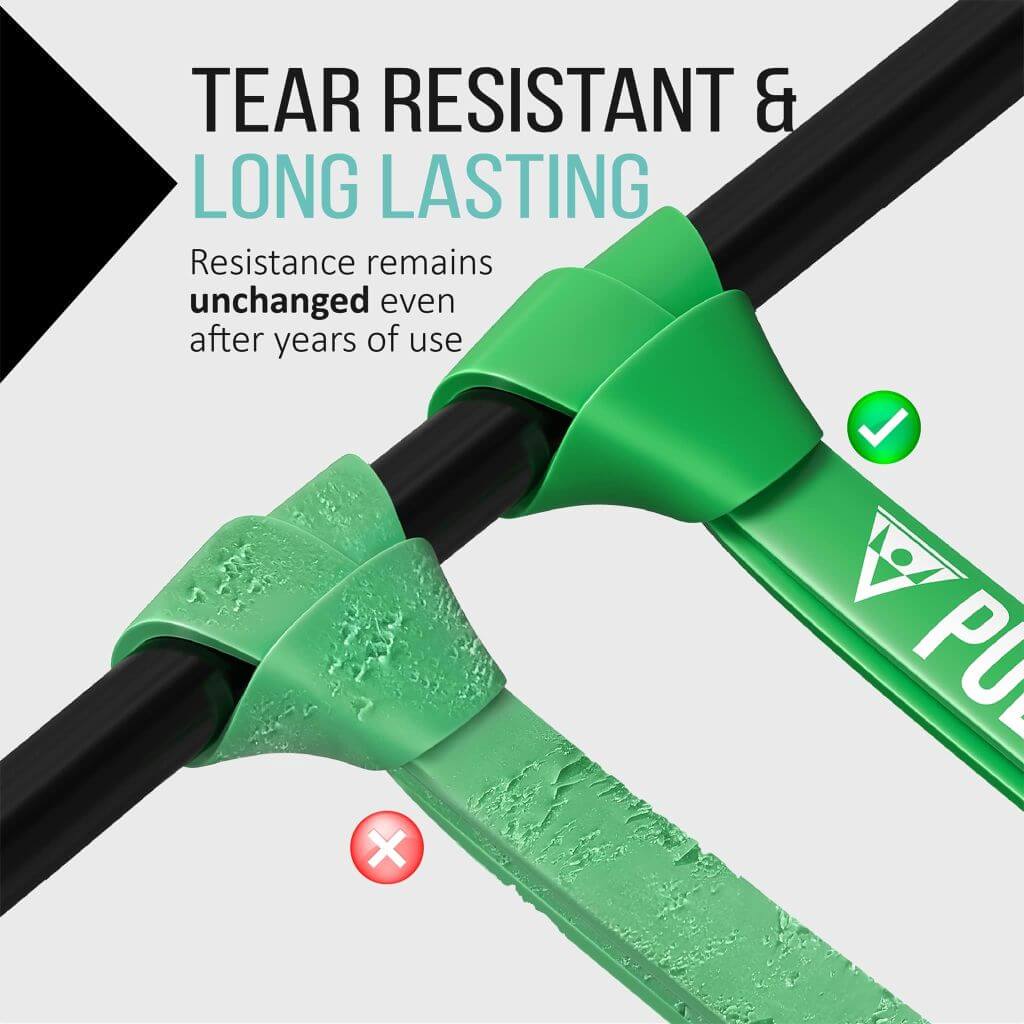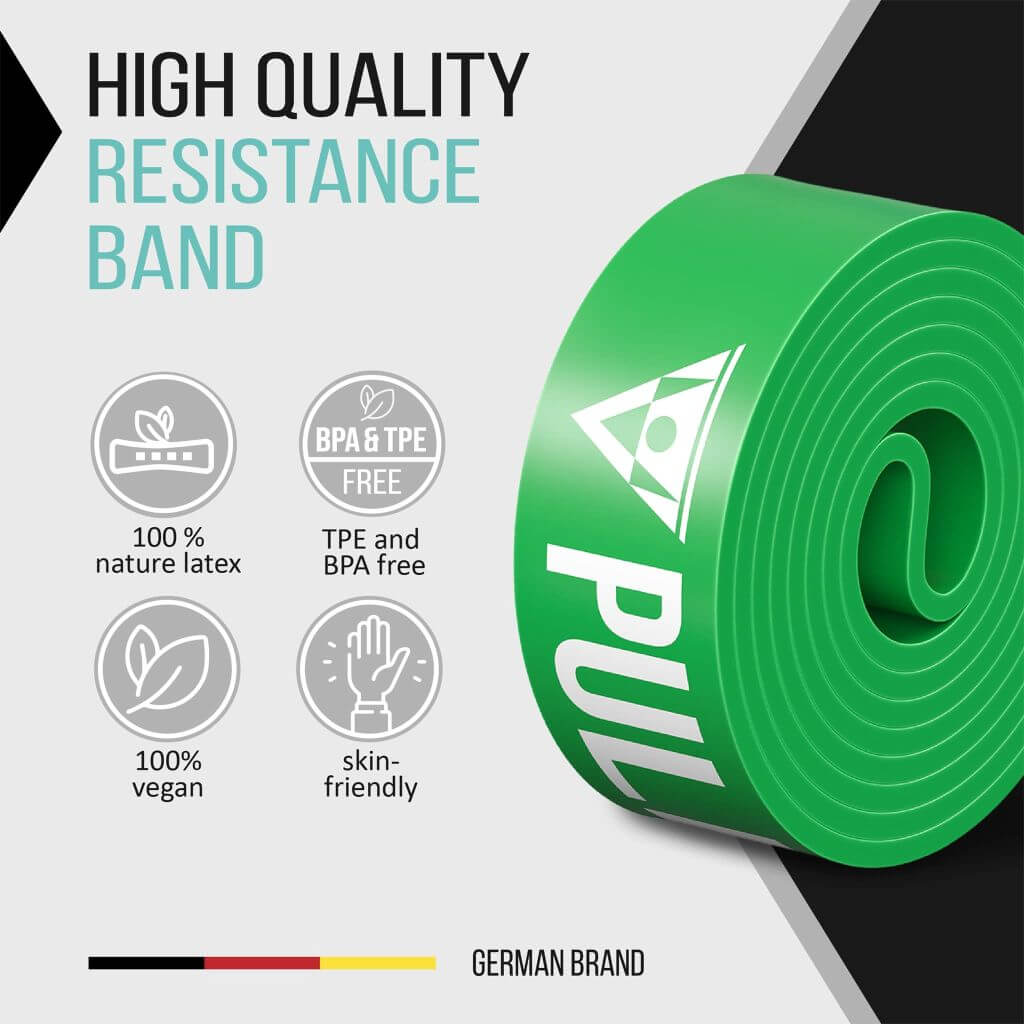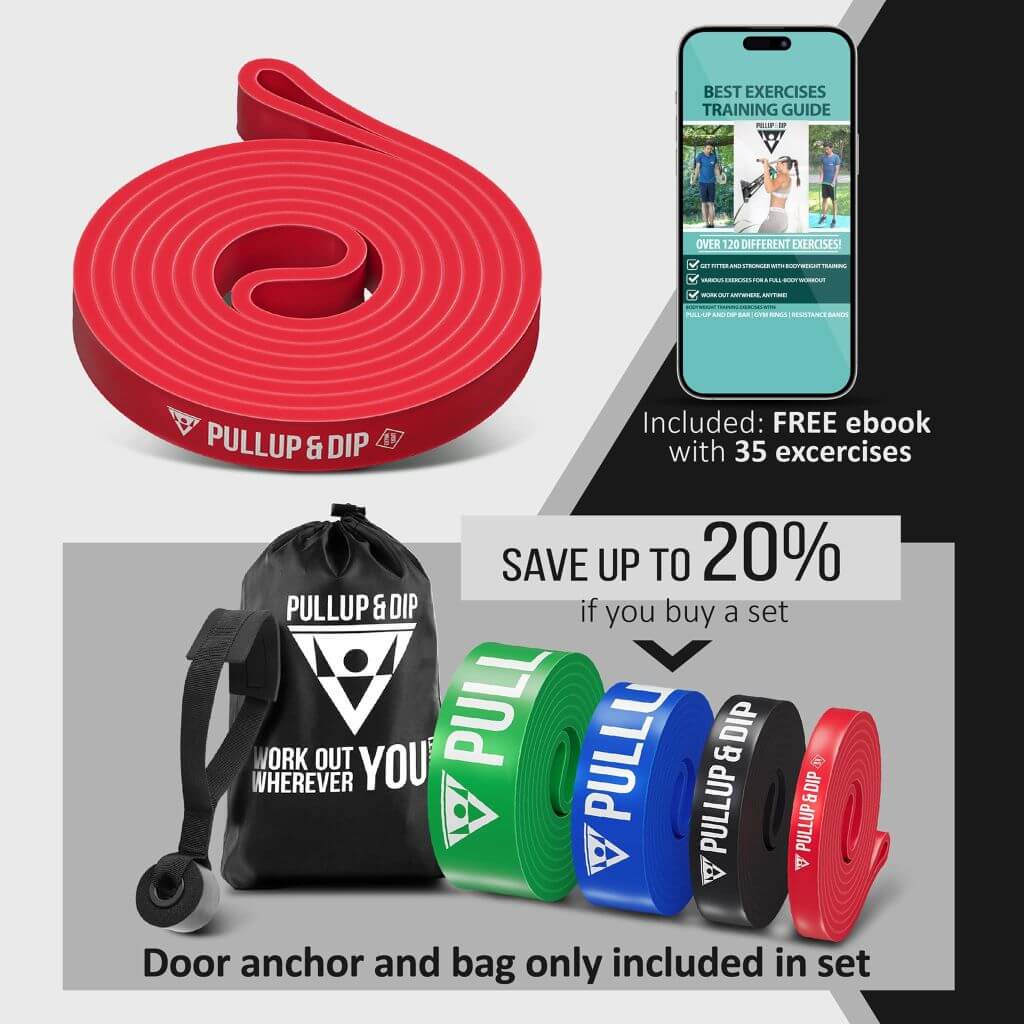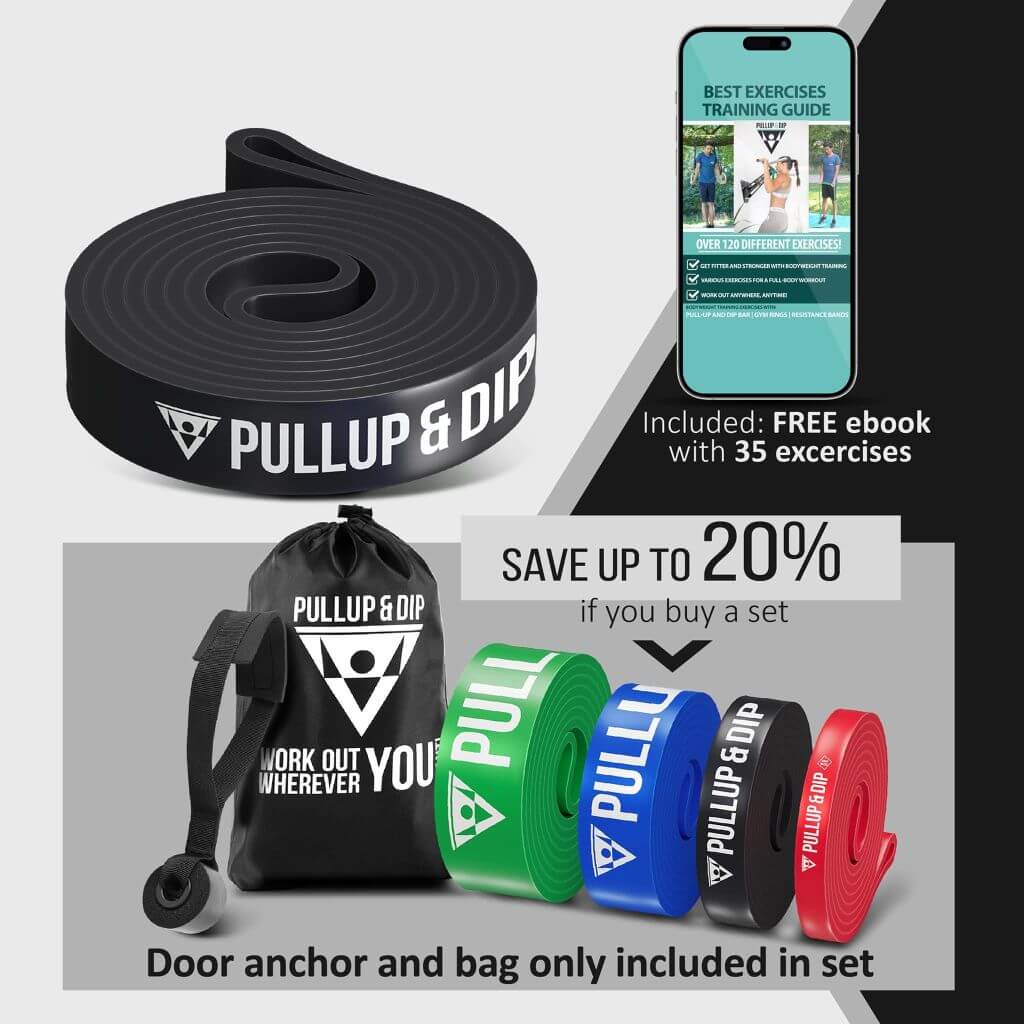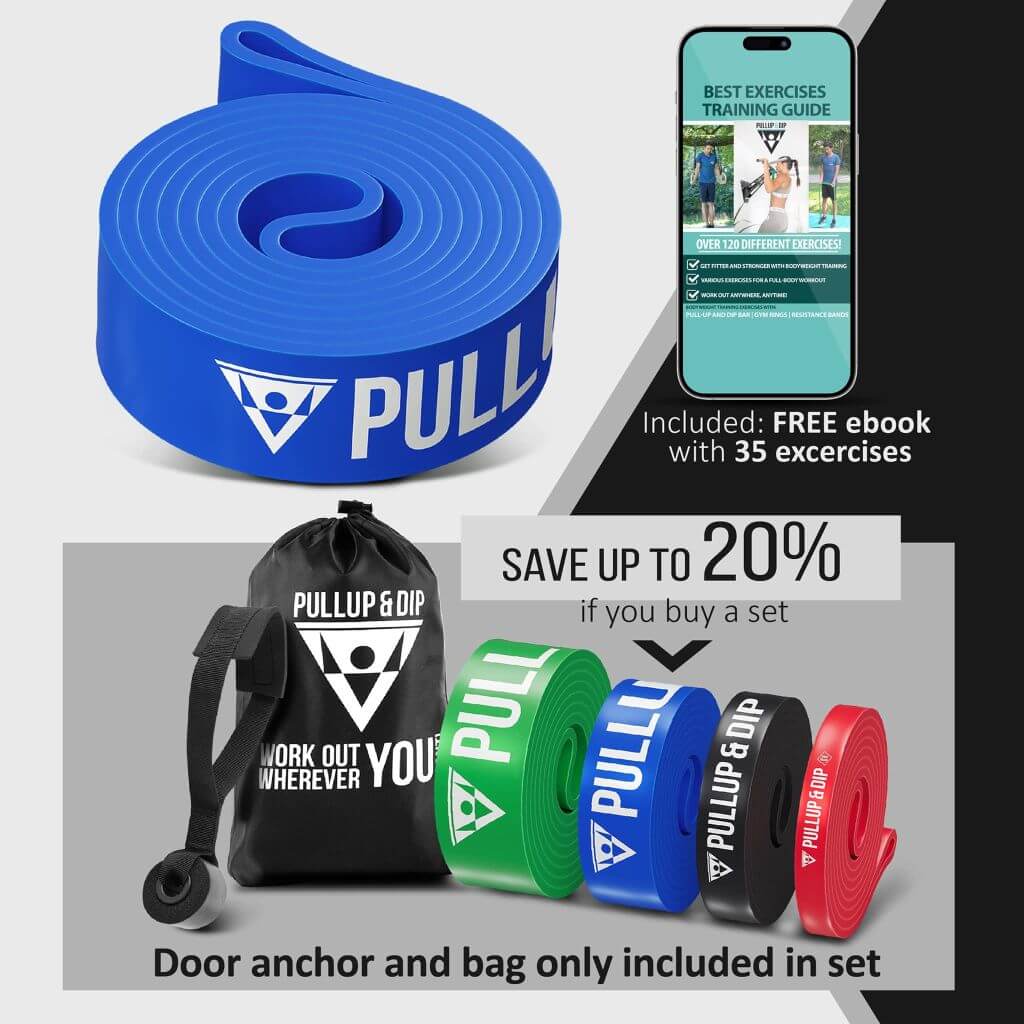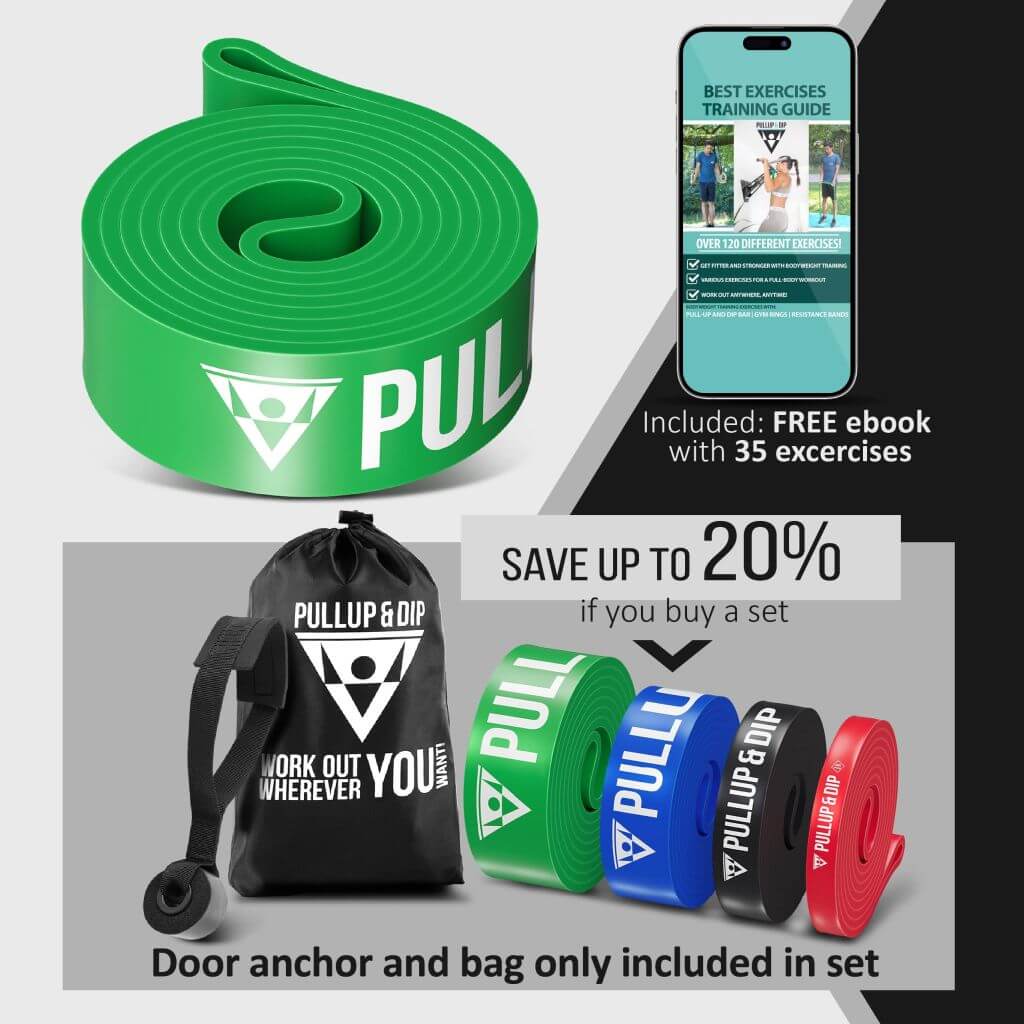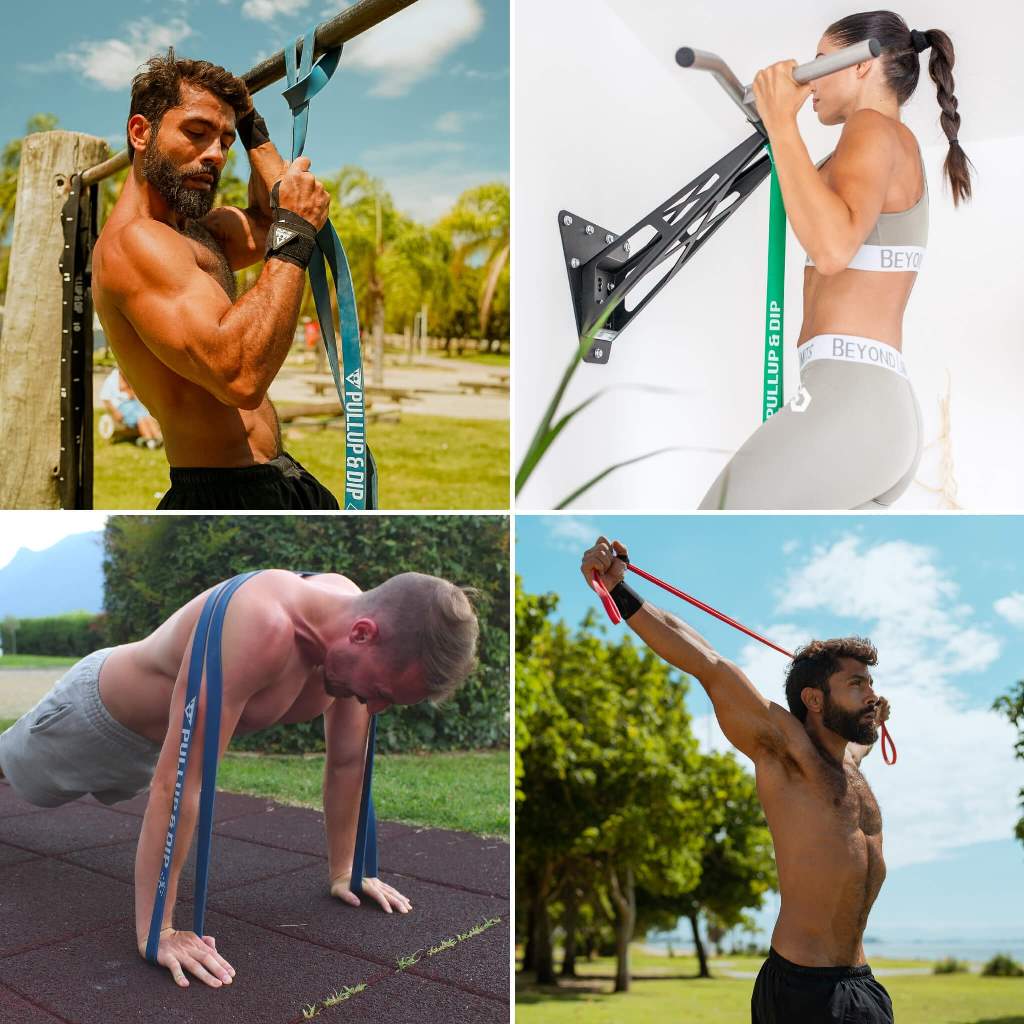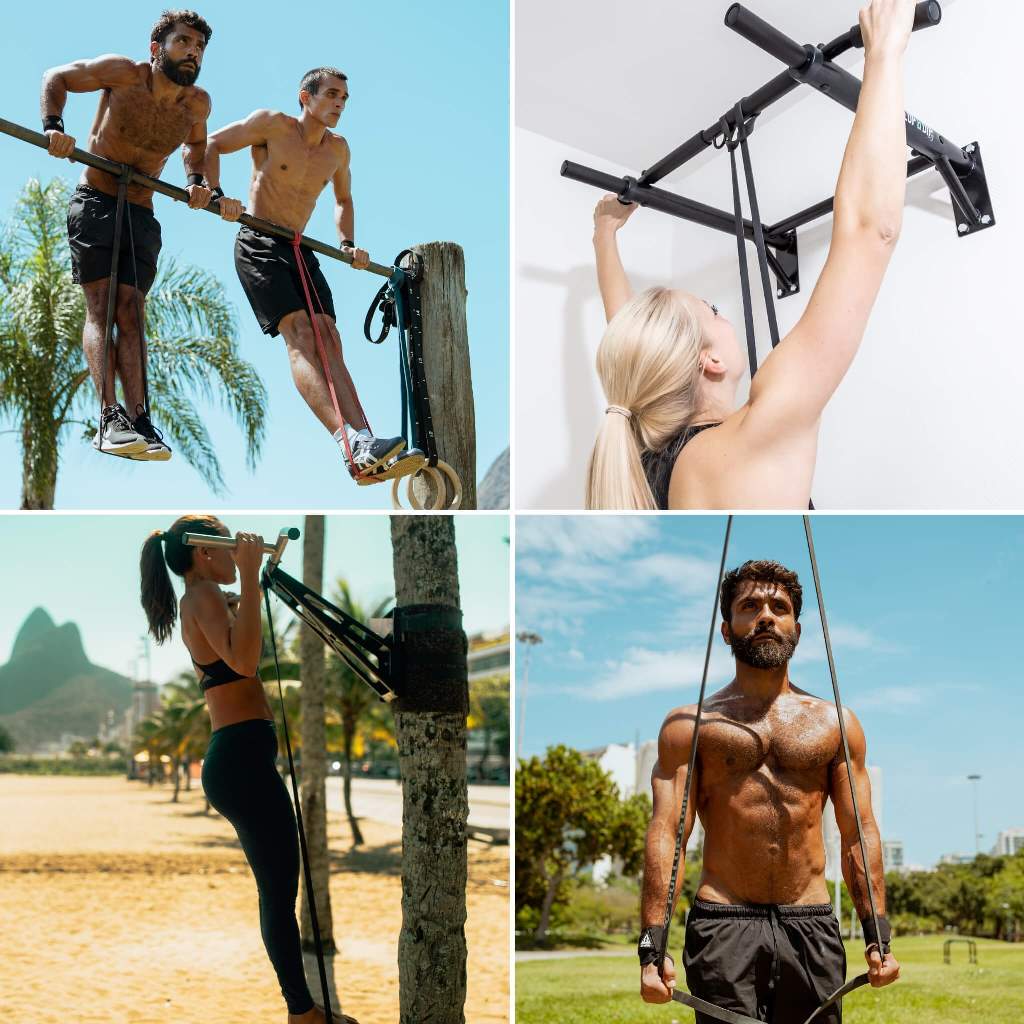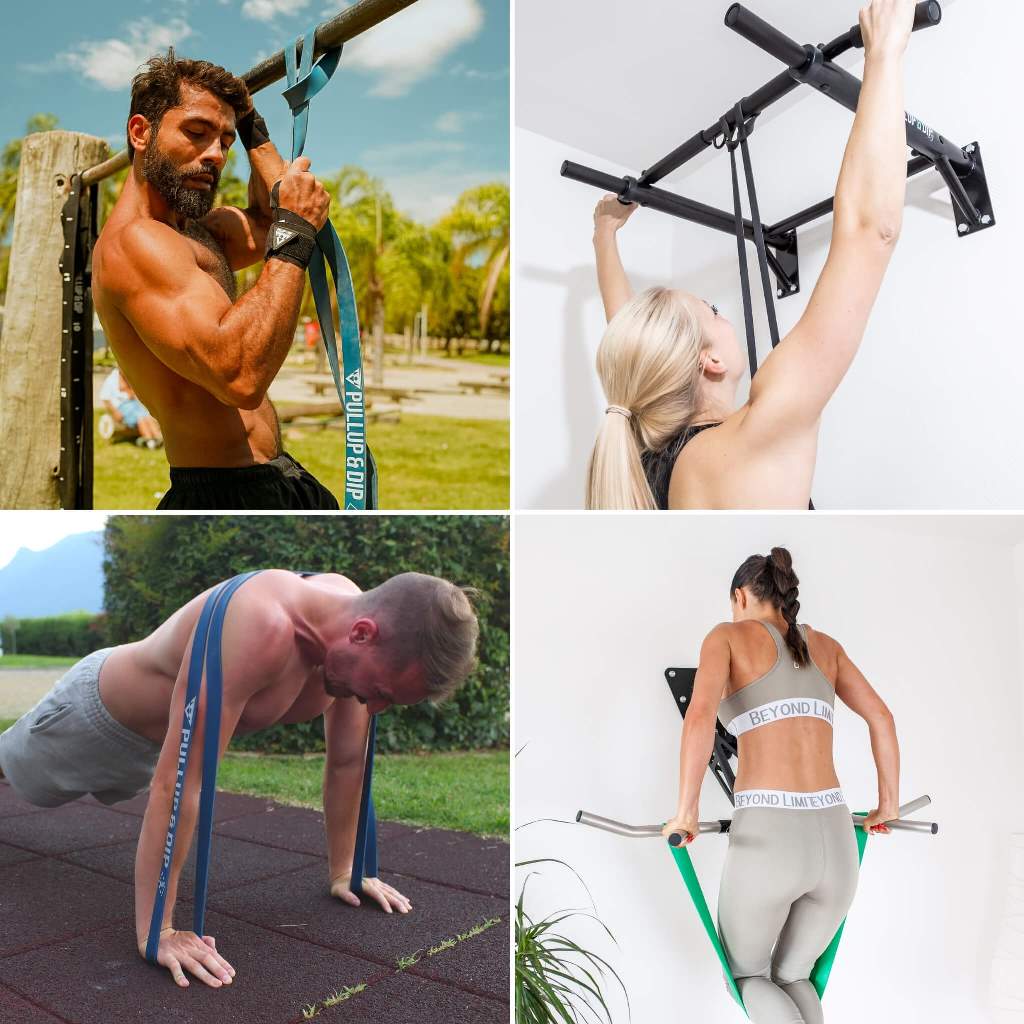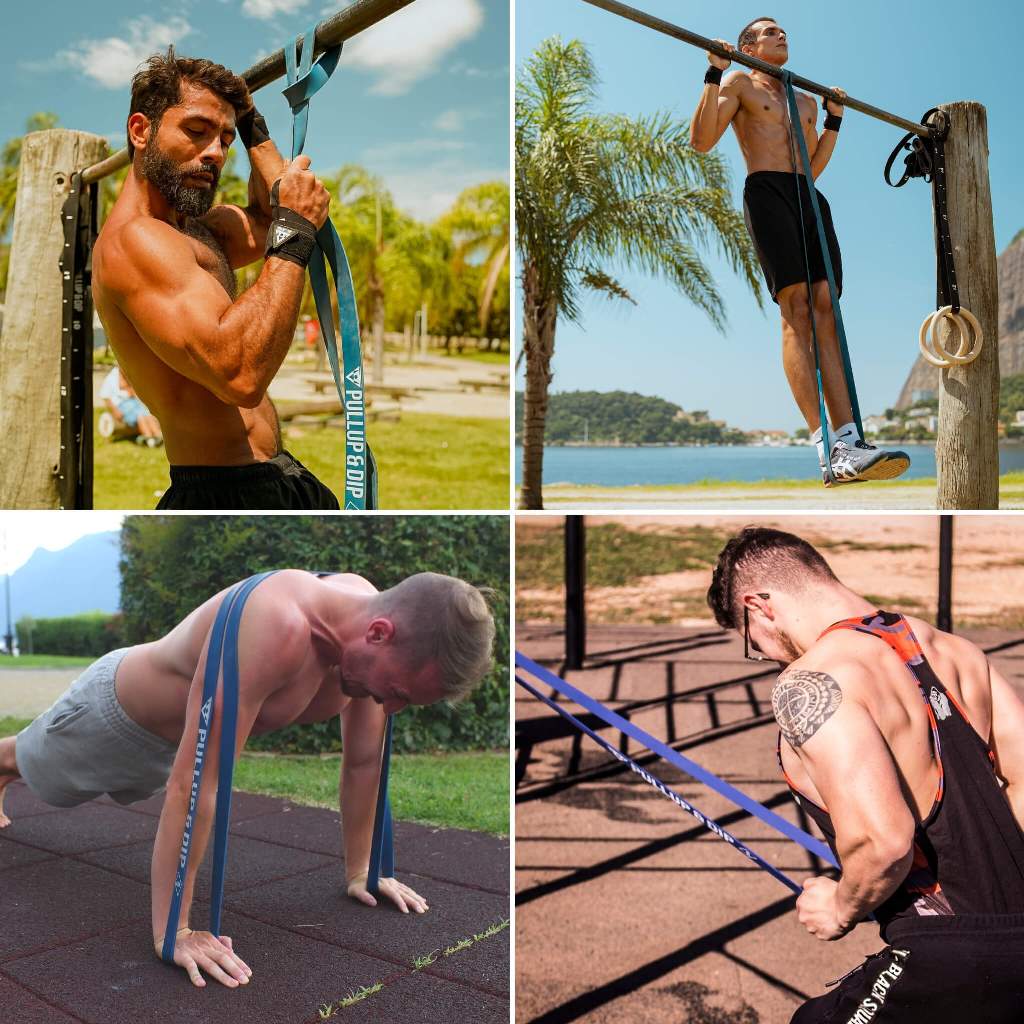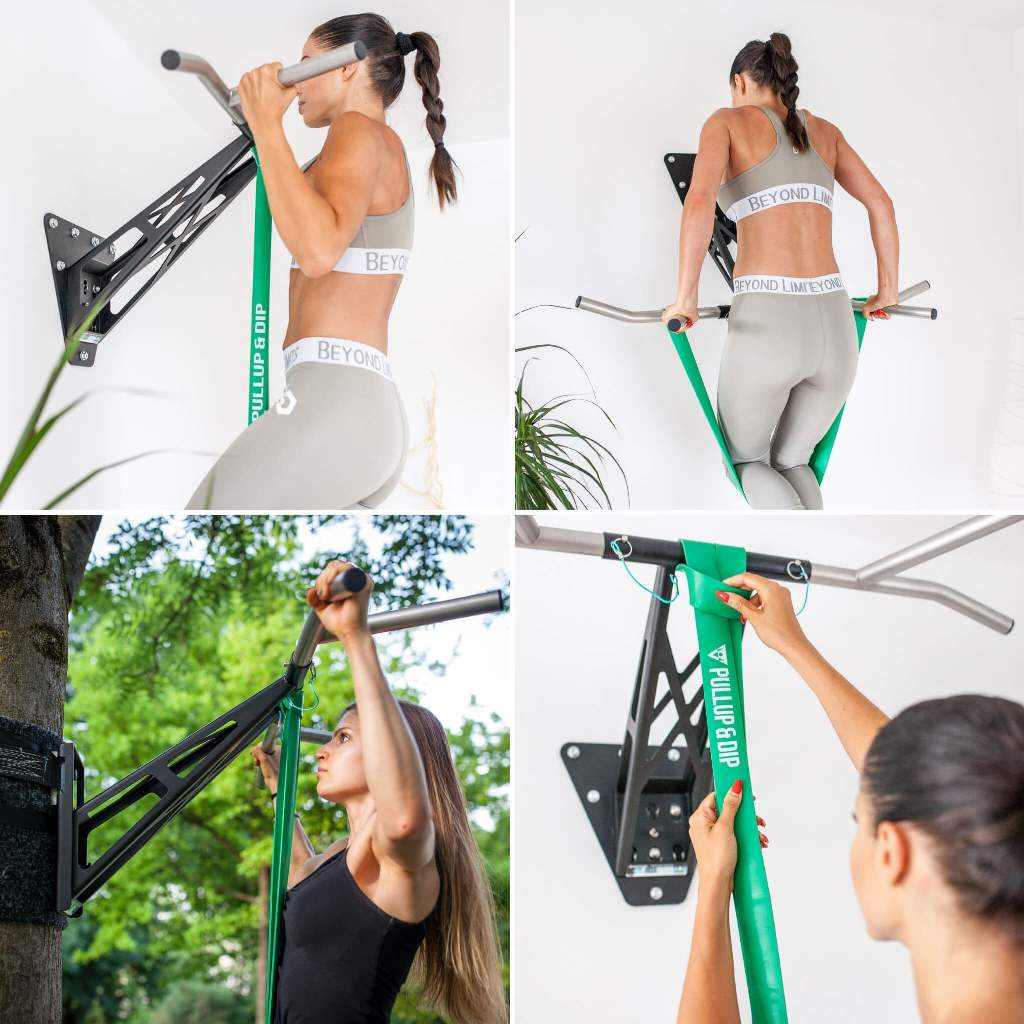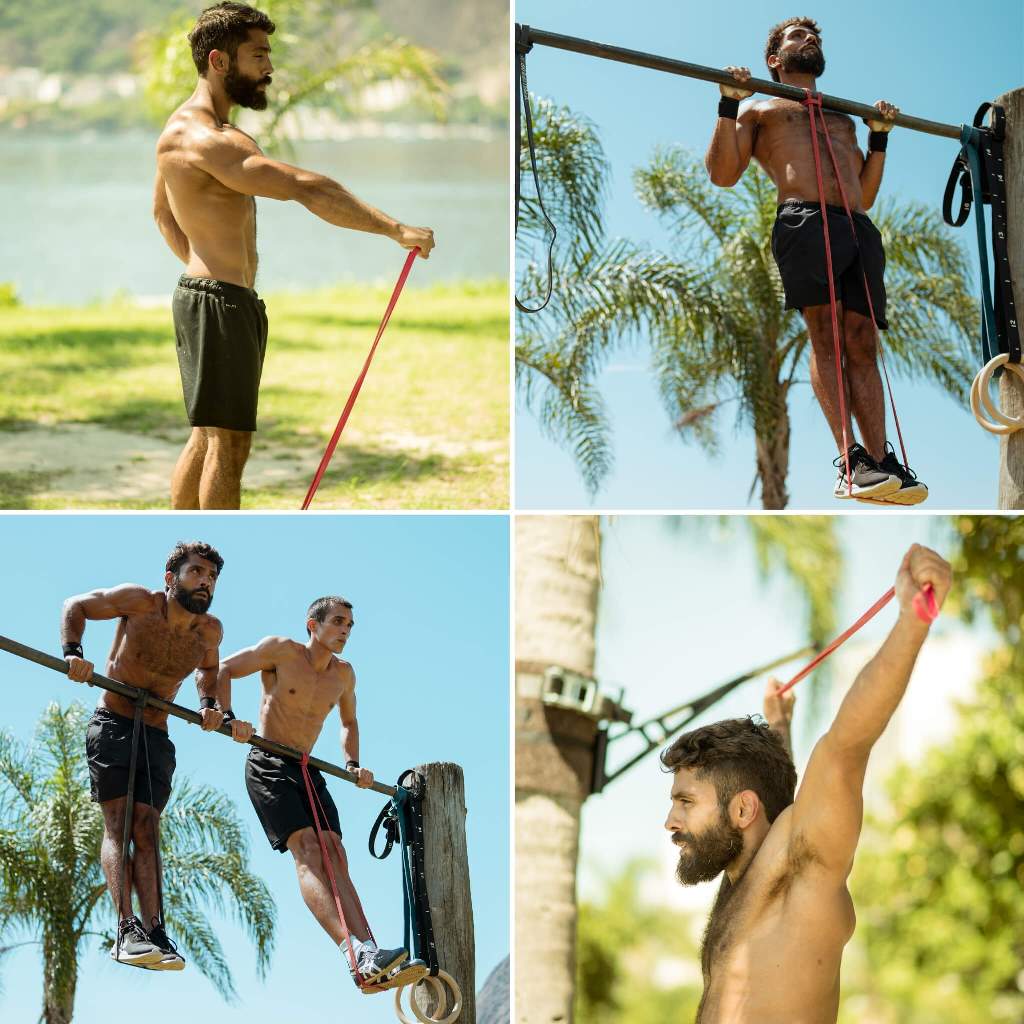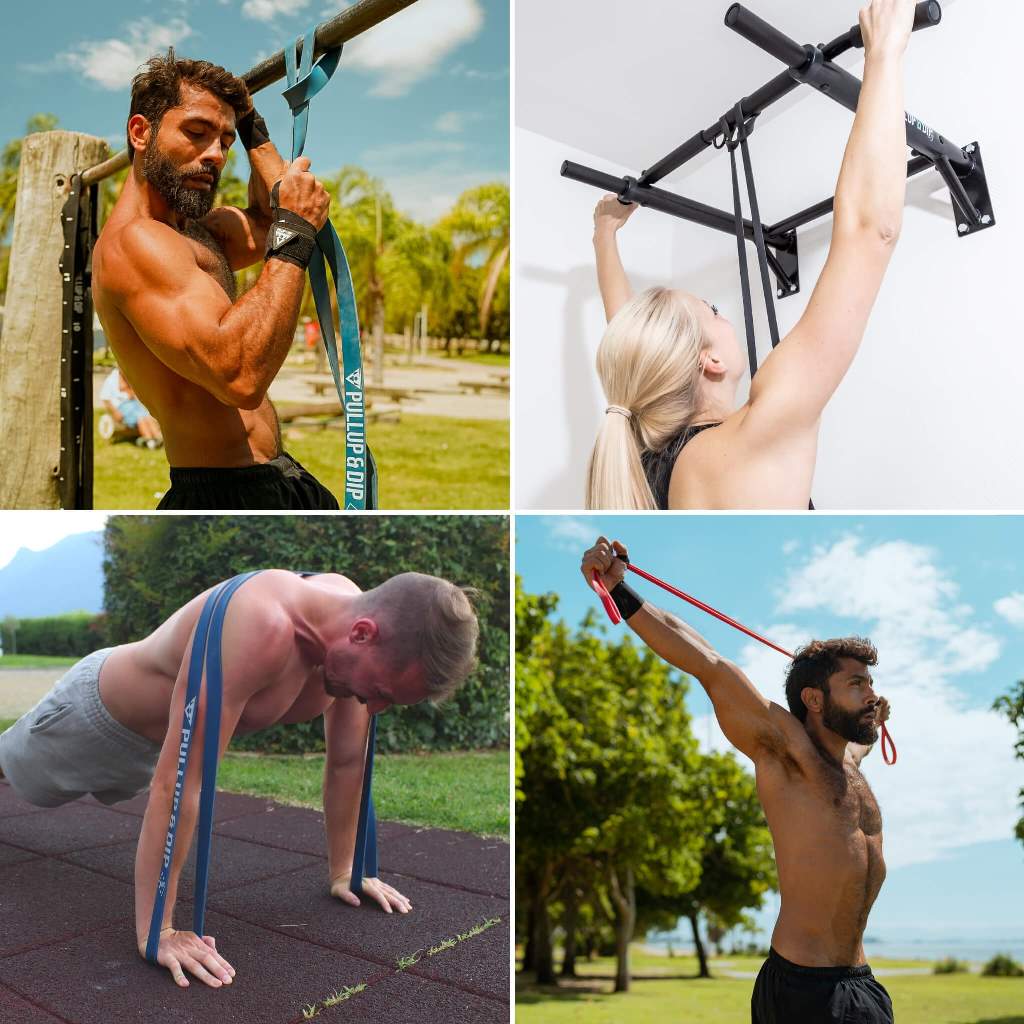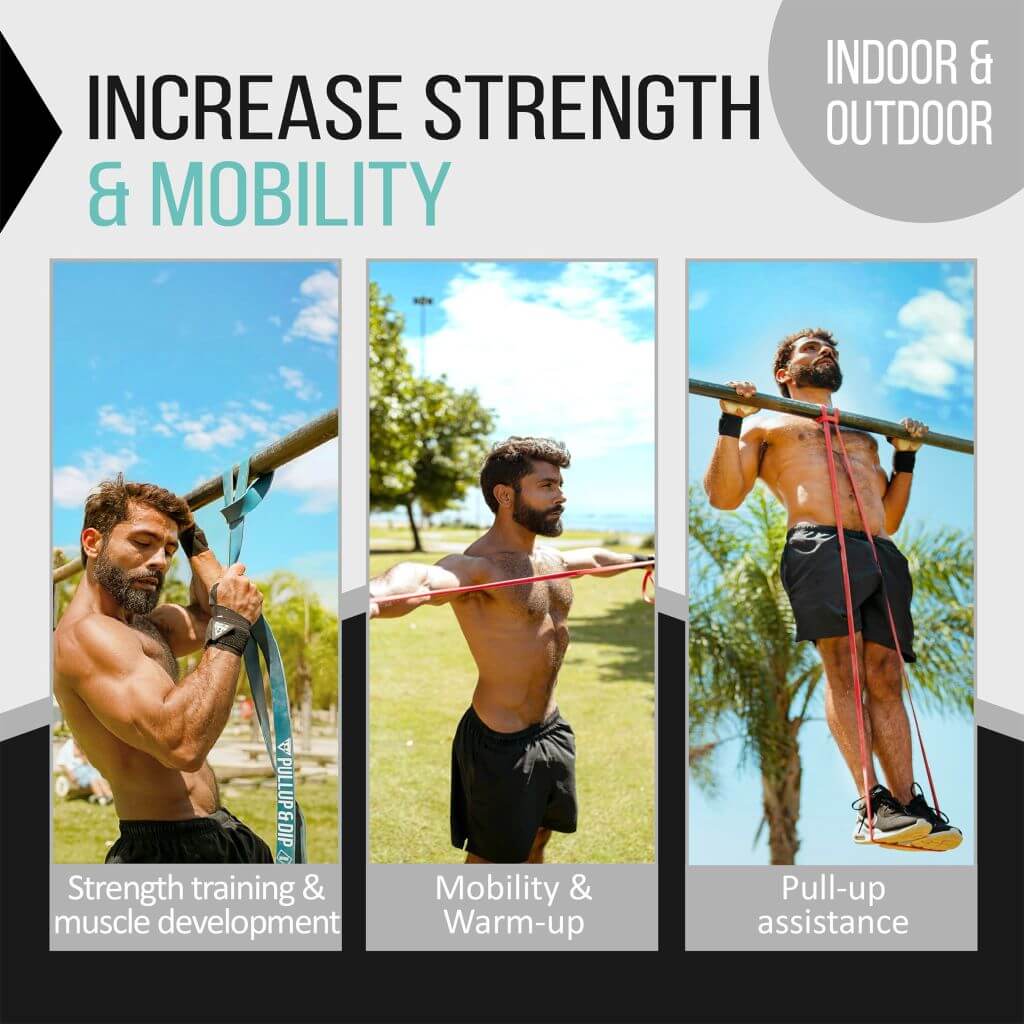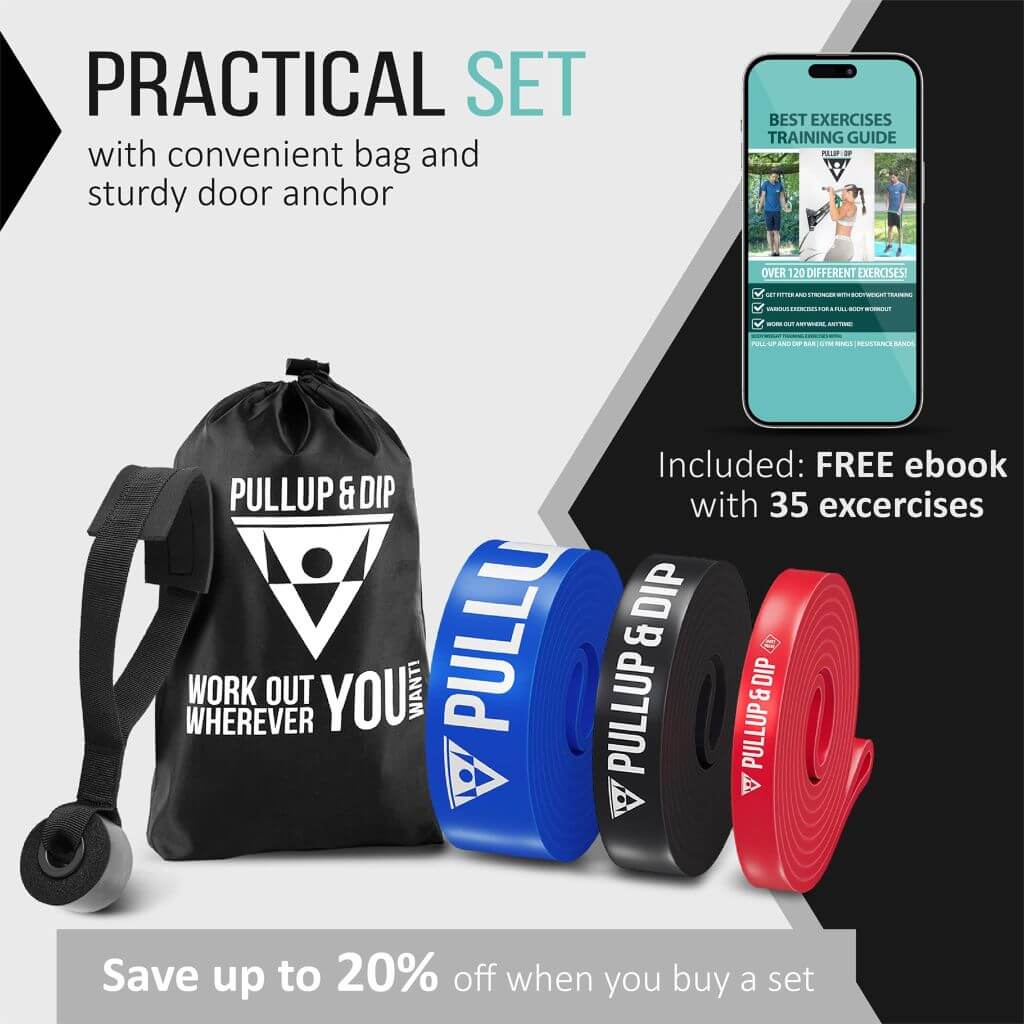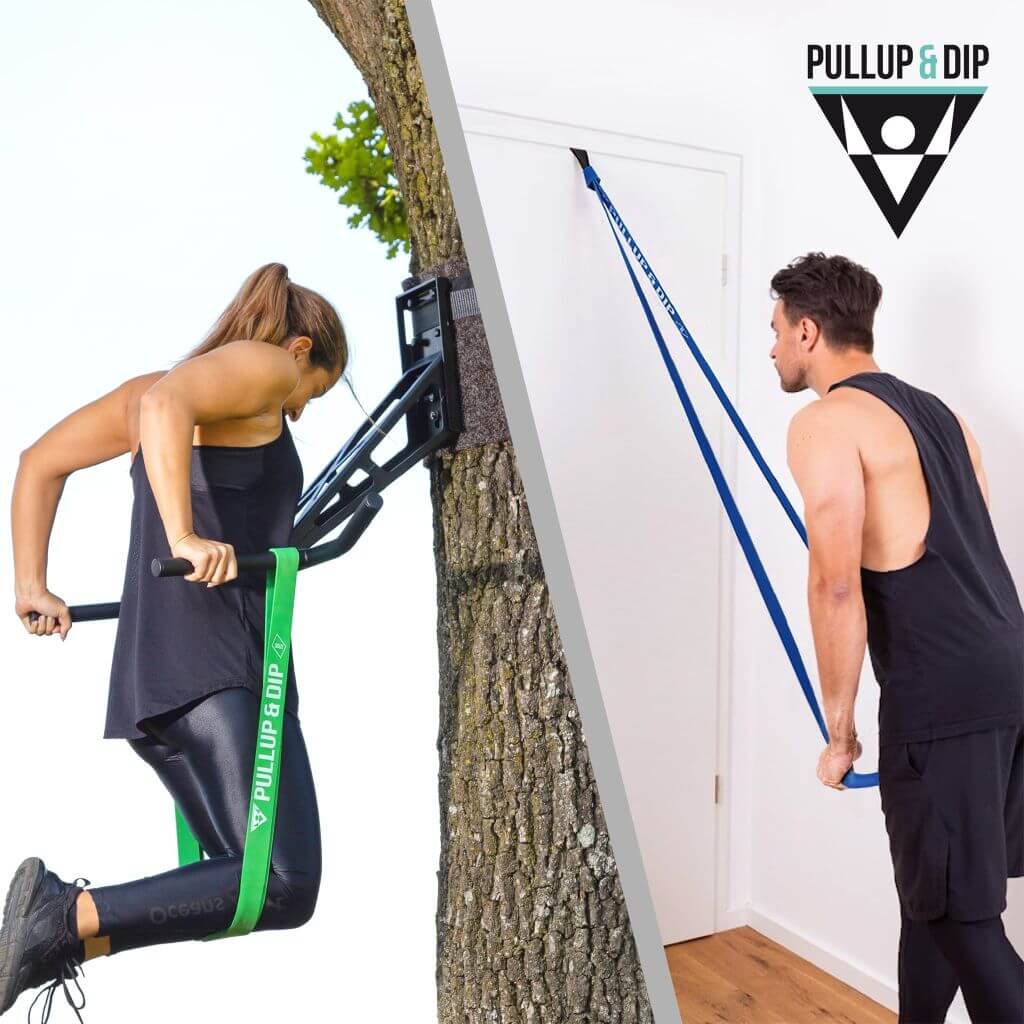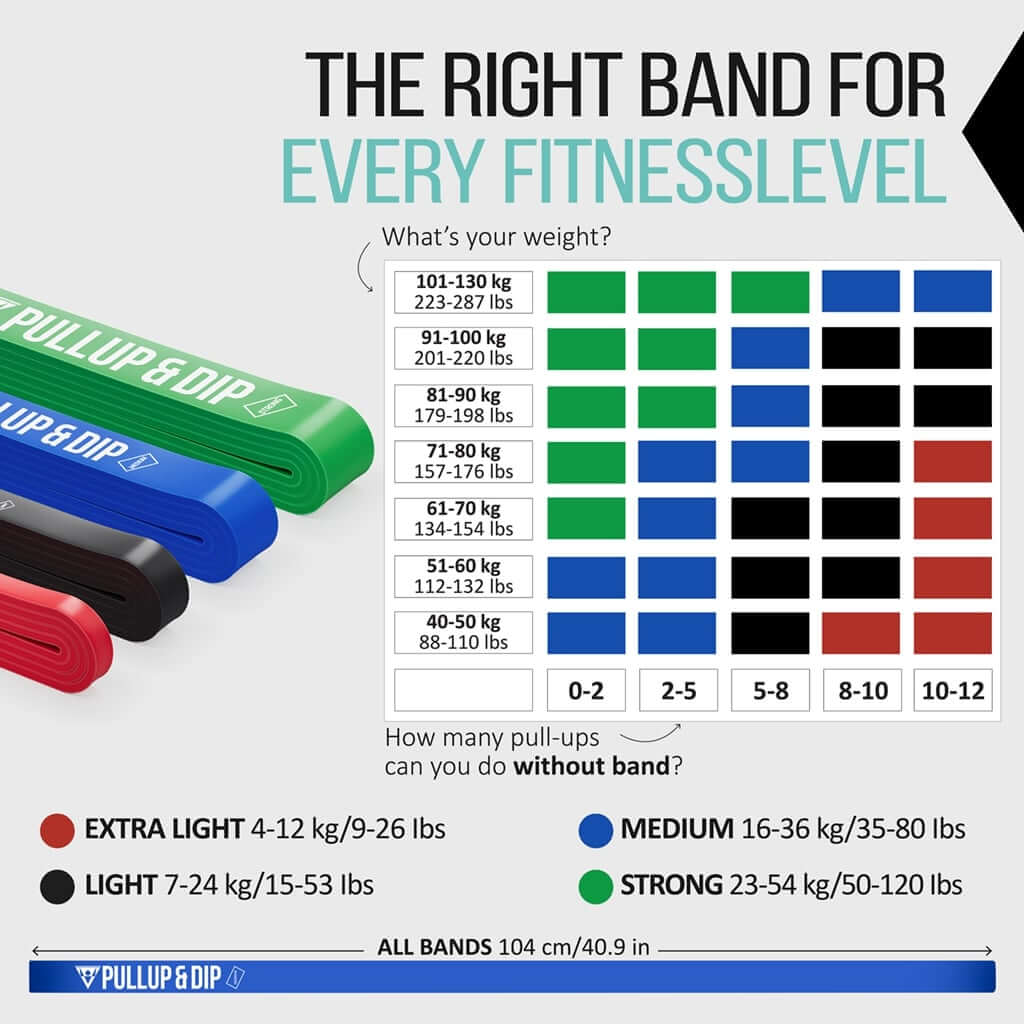 Pull up Assist band / Resistance Bands
Band strength (please choose):
Extra light (red)
Product advantages at a glance
4 different strengths for each training level
Over 30 different exercises for full body workout
Very long lasting with constant resistance
Supportive for pull-ups or as additional resistance
Ready to ship, in 2-3 business days with you.
Pull-up assist bands: Ideal as support for more pull-ups
Pull-up assist bands as support for exercises such as pull-ups and dips, but also as additional resistance for push-ups, for example.
Details and advantages of pull-up assist bands:
✔️ Fitter, stronger, more muscular and toned: band training makes you fit, strong, and builds muscles. You can save yourself a gym or expensive dumbbells!
✔️ Extremely versatile - Ideal product for calisthenics, freeletics, stretching, yoga, mobility and other sports.
✔️ Support while working out - The bands take some weight off of you so you can do more reps and workout Exercise Execution .
✔️ Complete full body workout - Ideal for exercises like pull-ups, dips, muscle-ups, front levers and over 30 other exercises for a versatile workout
✔️ Increase your strength & mobility - also suitable as additional resistance during exercises such as push-ups, dips, squats, curls, bench press and other exercises.
✔️ Stowable & Transportable - convenient tostow in bag and take anywhere - to the garden, park, vacation or other travel. (Bag included only with sets).
✔️ Warm-up & Strength - suitable for warm-up, for fitness and muscle building and for stretching.
✔️ Extremely durable - Premium quality made from 100% natural latex. Extra tear-resistant and very long-lasting with consistent resistance. The natural latex is also sustainable, biodegradable, free of questionable ingredients and odorless.
✔️ Over 50,000 satisfied customers: Our pull-up straps are our top seller and already in use by over 50,000 satisfied customers worldwide
✔️ Over 30 exercises - Incl. FREE eBook with over 30 exercises that you can conveniently download via email.
Available strengths:
EXTRA LIGHT (red): 4-12 kg resistance; length 104 cm, width 1.3 cm, stretching (stretching), warm-up, light strength training and very light support.
LIGHT (black): 7-24 kg resistance; length 104 cm, width 2.1 cm, stretching (stretching), warm-up, light strength training and light support.
MEDIUM (blue): 16-36 kg resistance; length 104 cm, width 3.2 cm, moderate strength training, medium support for e.g. pull-ups.
STRONG (green): 23-54 kg resistance; length 104 cm, width 4.5 cm, heavy strength training, strong support during e.g. pull-ups.
Save up to 18% discount in set! (%)
Buy the set of 3 or set of 4 and save big discount!
Scope of Delivery:
The door anchor and transport bag are exclusively included in the 3pc and 4pc set .
eBook with over 30 exercises (PDF) as PDF download
Fast worldwide shipping
Your order will be shipped within 24h (Mo - Fr). All orders are shipped from Germany with tracking link. Fast worldwide shipping incl. tracking between 3-5 working days within Europe and 5-14 working days outside of Europe. If your country is not yet among our shipping countries in the checkout, please reach out to us at info@clevo-climbing.com and we will try to add it!
The exact shipping costs for your order and country you can calculate in the shopping cart with our shipping costs calculator. Simply add the products you are interested in into the cart and use the shipping costs calculator in the shopping cart.
Special case Switzerland:
Orders to Switzerland and Liechtenstein are shipped with meineinkauf.ch and already include 7.7% Swiss VAT and customs duties, i.e. you will receive your order from Switzerland already duty paid and no additional costs!
Save 19% VAT from outside the EU
Stated prices are gross prices including 19% German VAT. For orders from outside the EU you pay only the net price and save 19% VAT. Once you choose the shipping country in the checkout process you will be shown the final price without VAT. For non-EU countries, local taxes and customs may apply.
Customs duties:
All orders are shipped directly from Germany. For deliveries to non-EU countries (except Switzerland, Lichtenstein), additional duties and taxes may apply. We have no influence on these additional costs and can not provide more detailed information about this. We ask you to please inform yourself about this topic before your order.

The amount of duty depends on the net value of goods, the shipping costs, the gross weight of the package (including the packaging) and the type of goods. The customs fees can be obtained from your local tax office. The HS code for our products is 95069190.
What if I do not like the product?
If you do not love the product for any reason, you have the right to revoke the purchase contract and return the product within thirty days without giving any reason. If you don't love your products, send them back. It's that simple! Further information can be found on our return page or cancellation policy.
Do you have further questions? Then just write us a message to info [at] clevo-climbing.com or just call: +49 89 215300-747