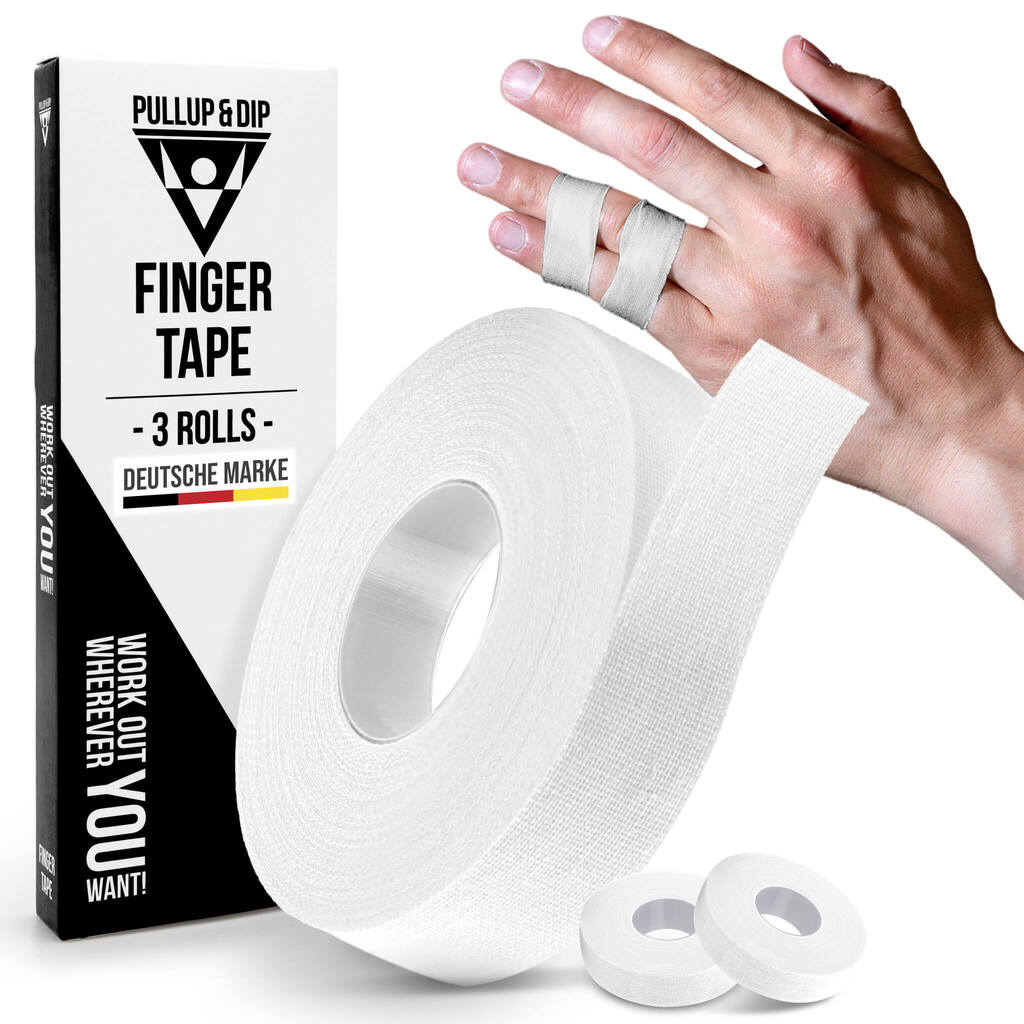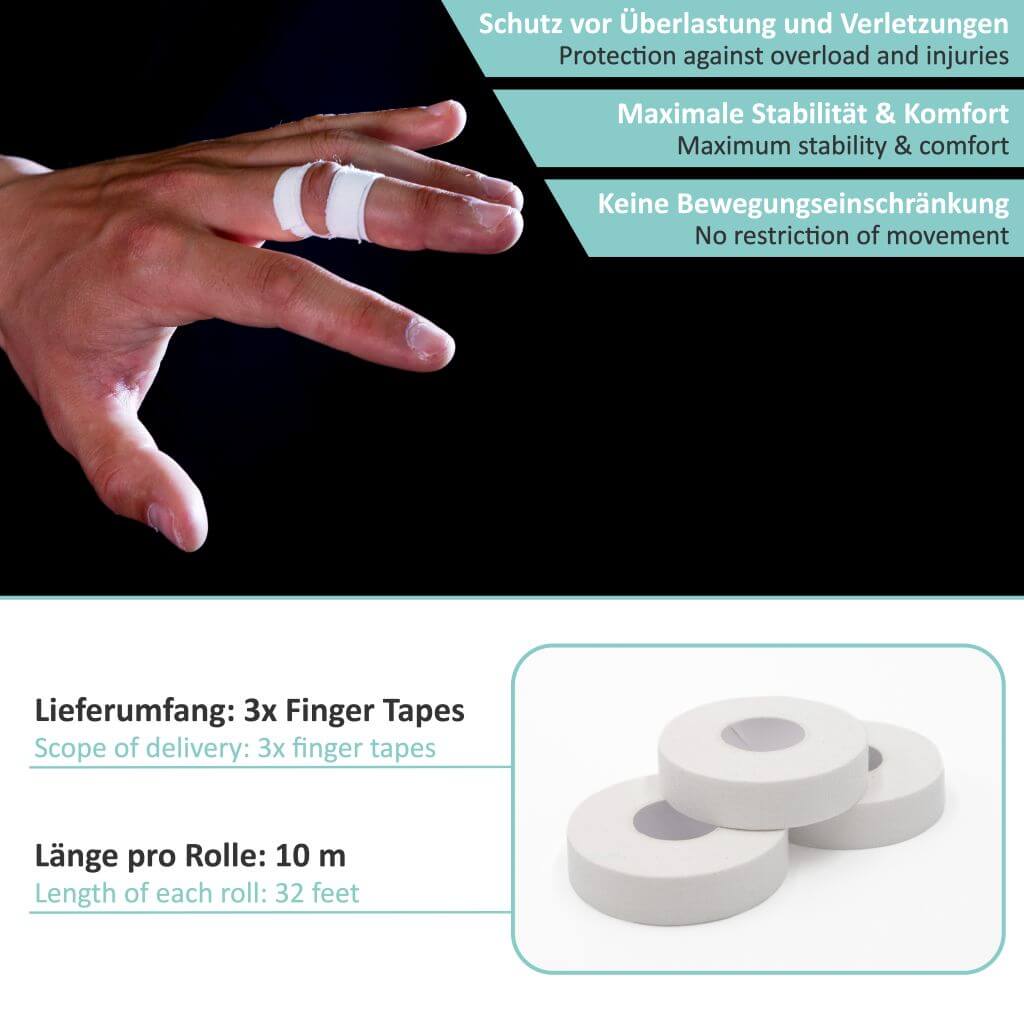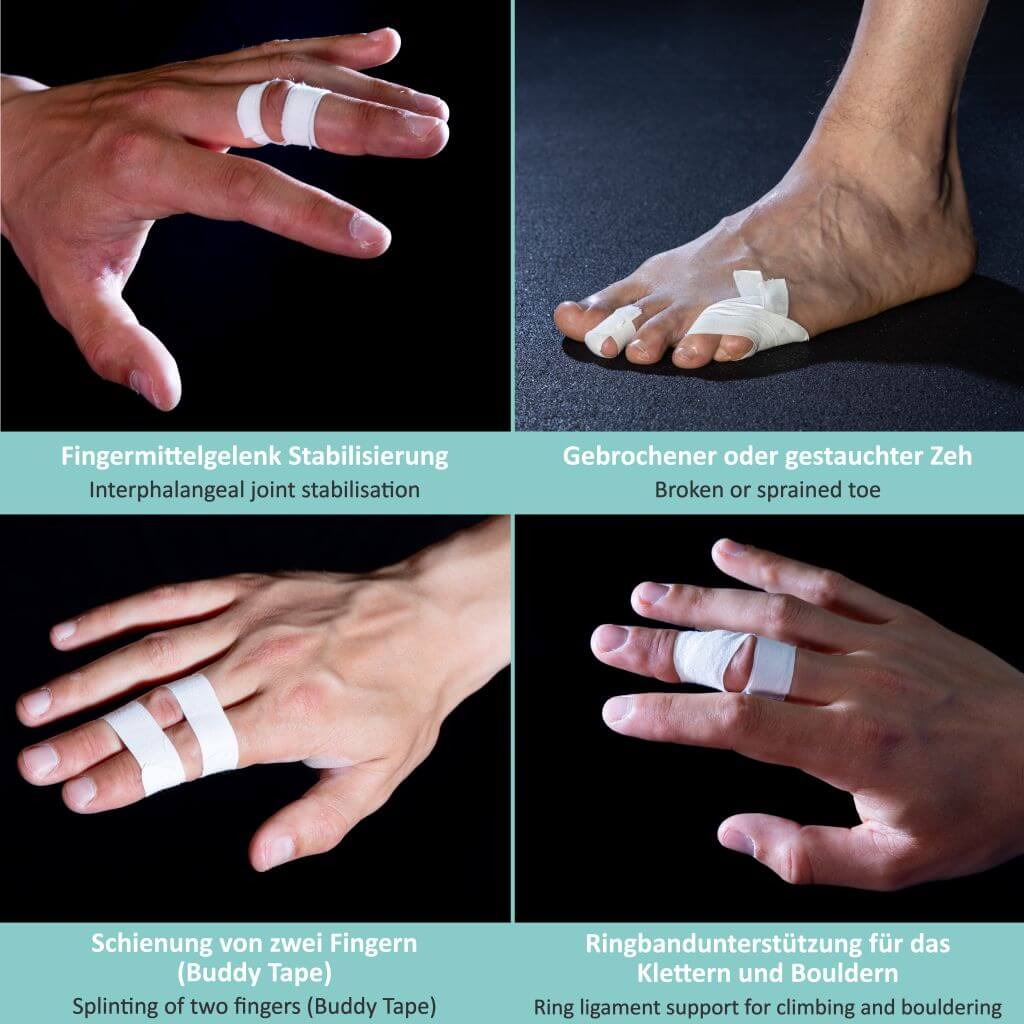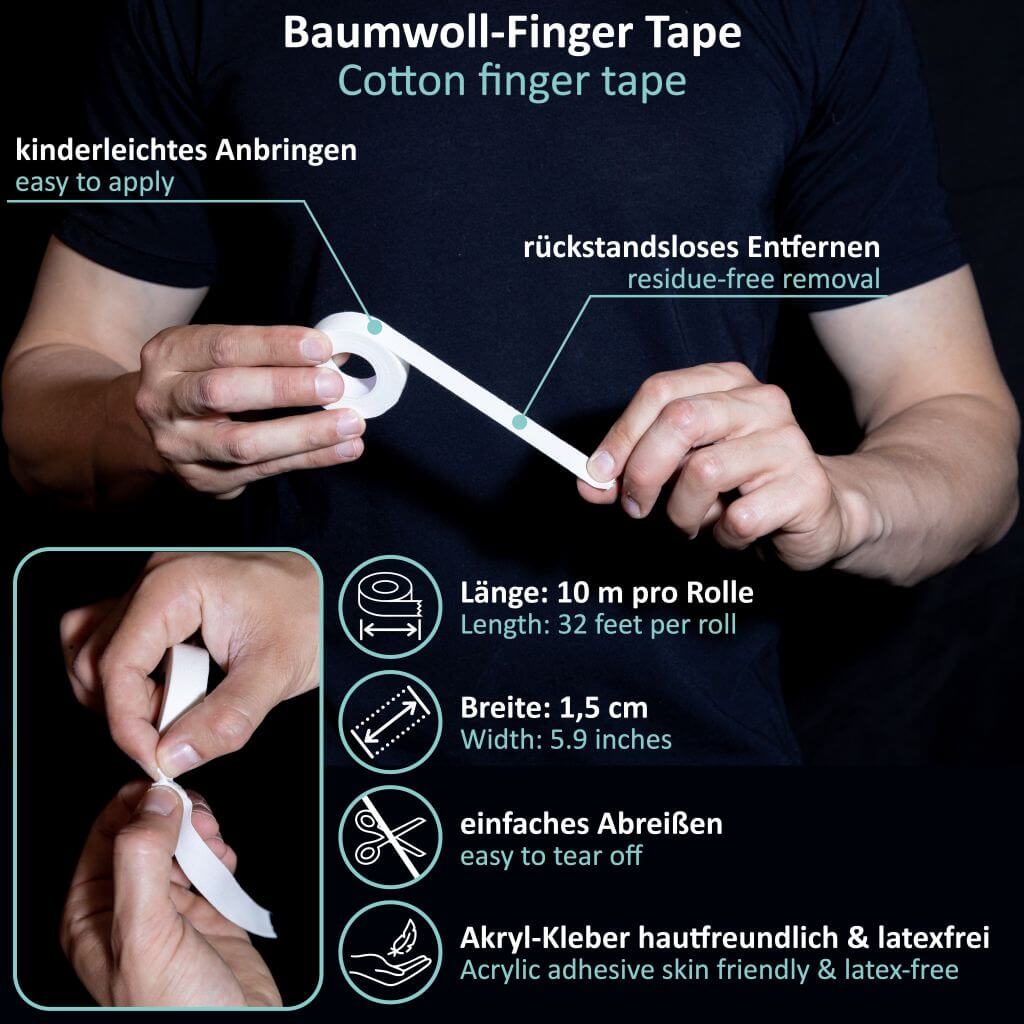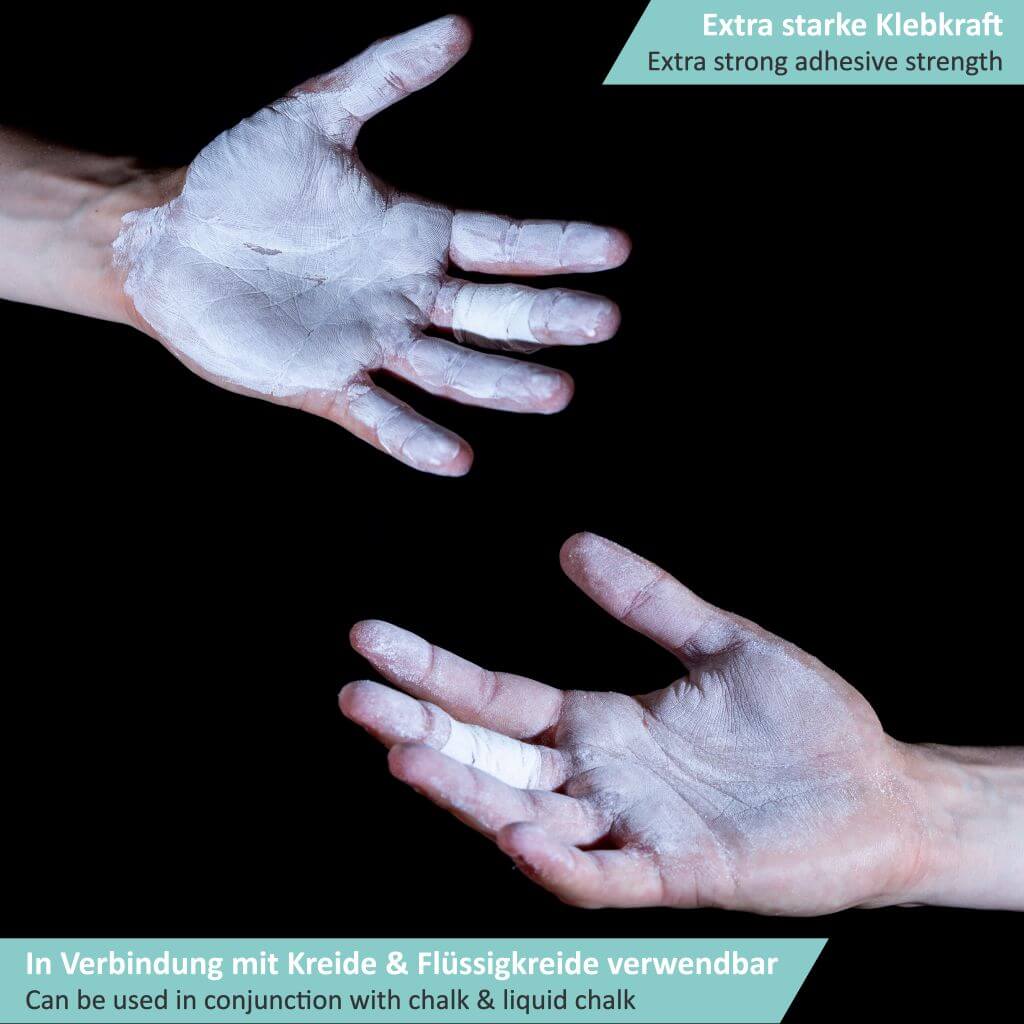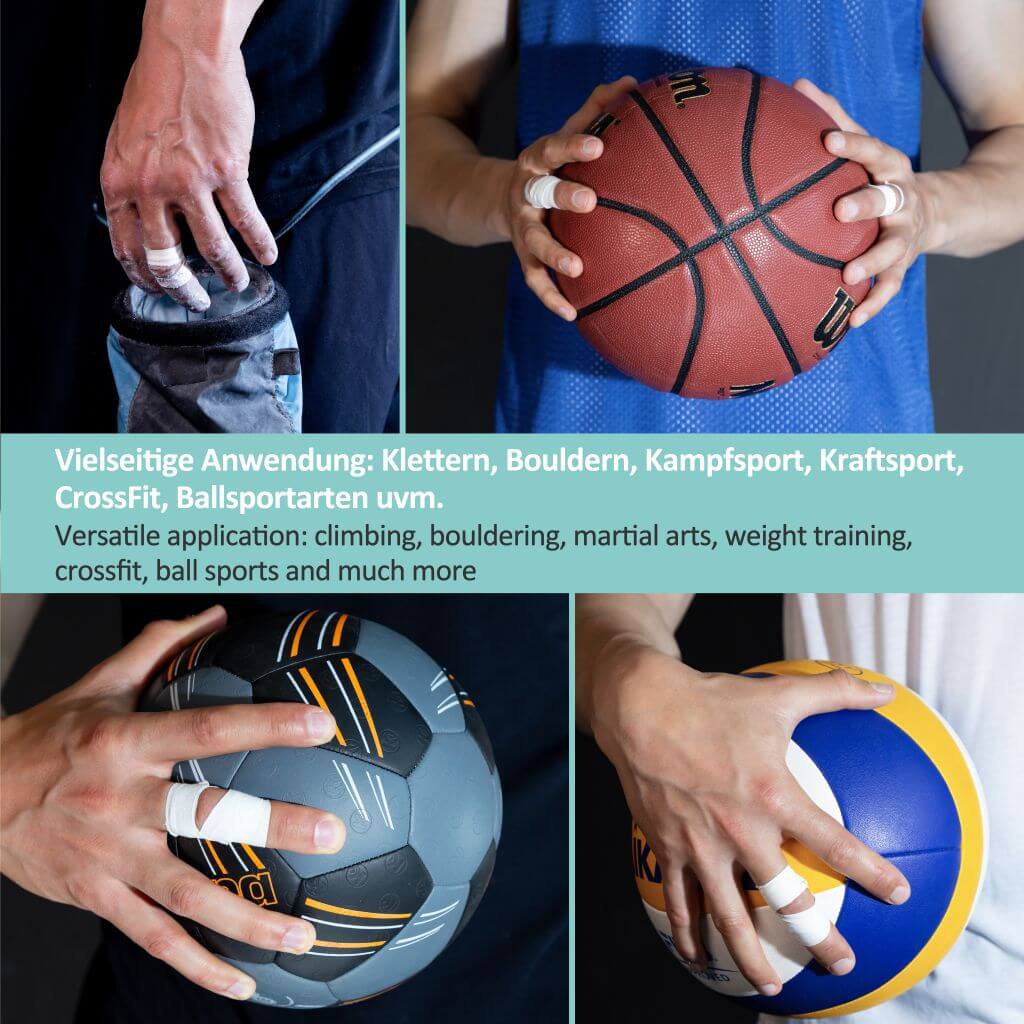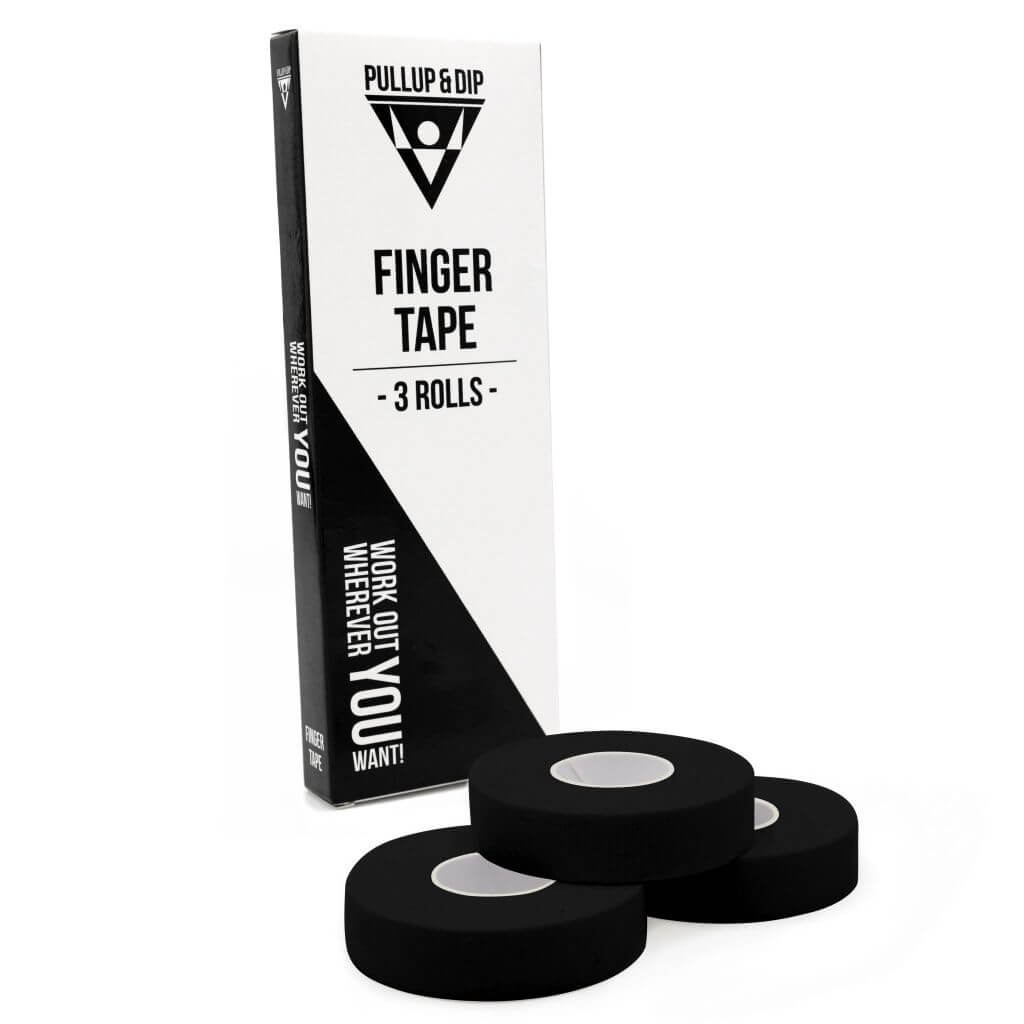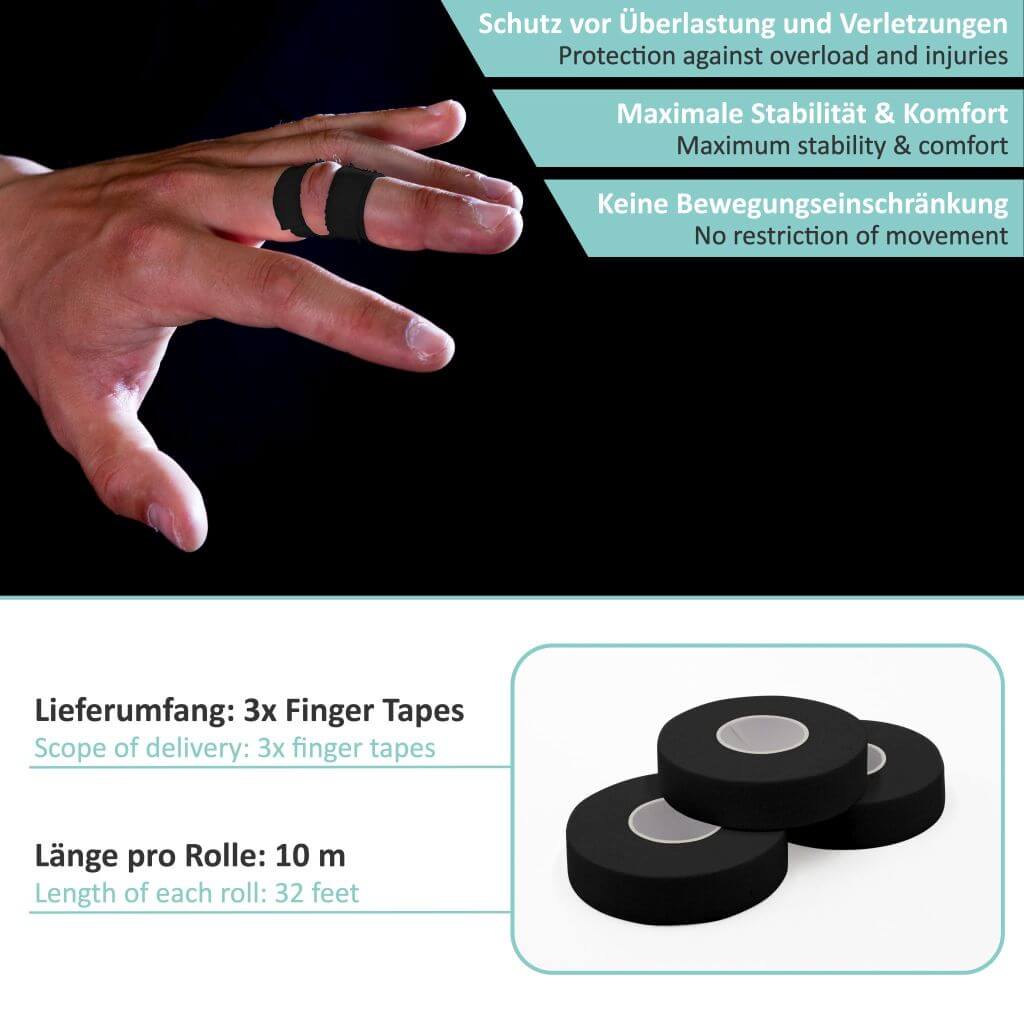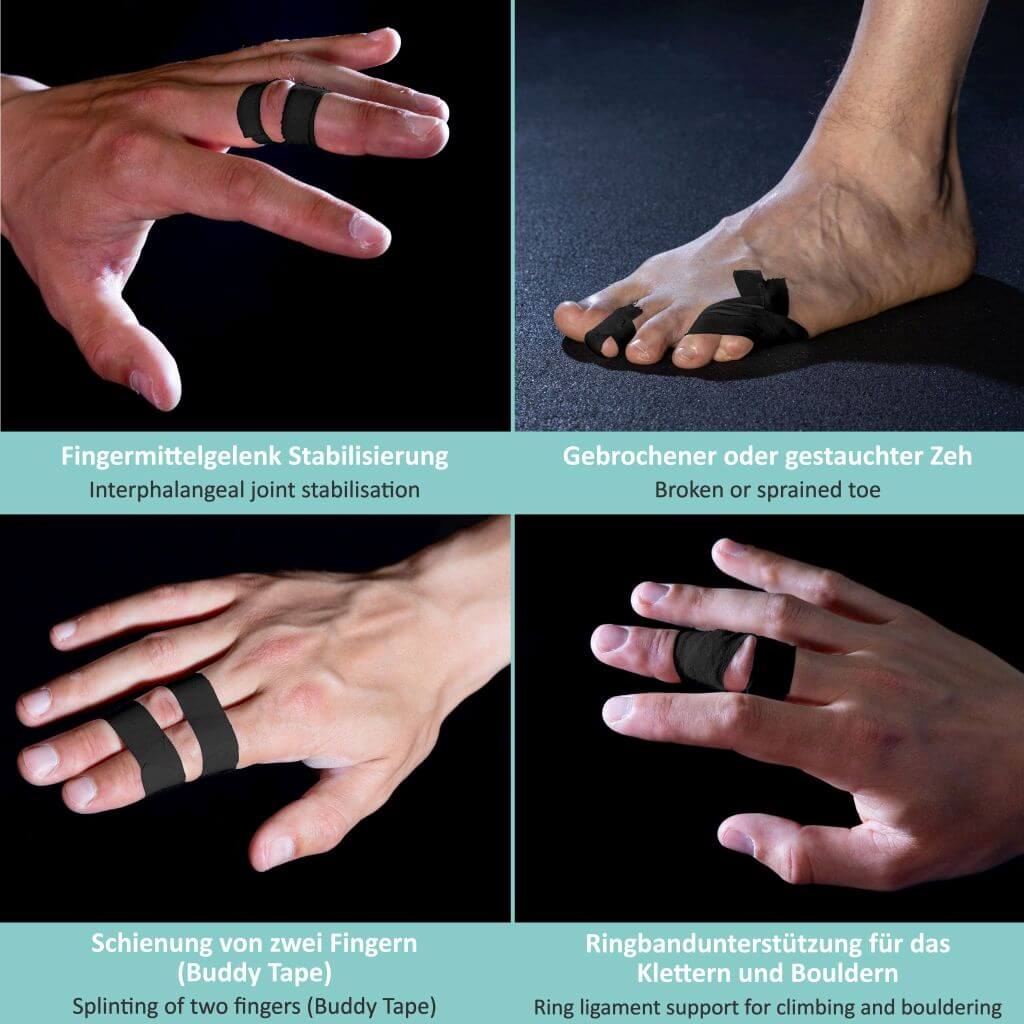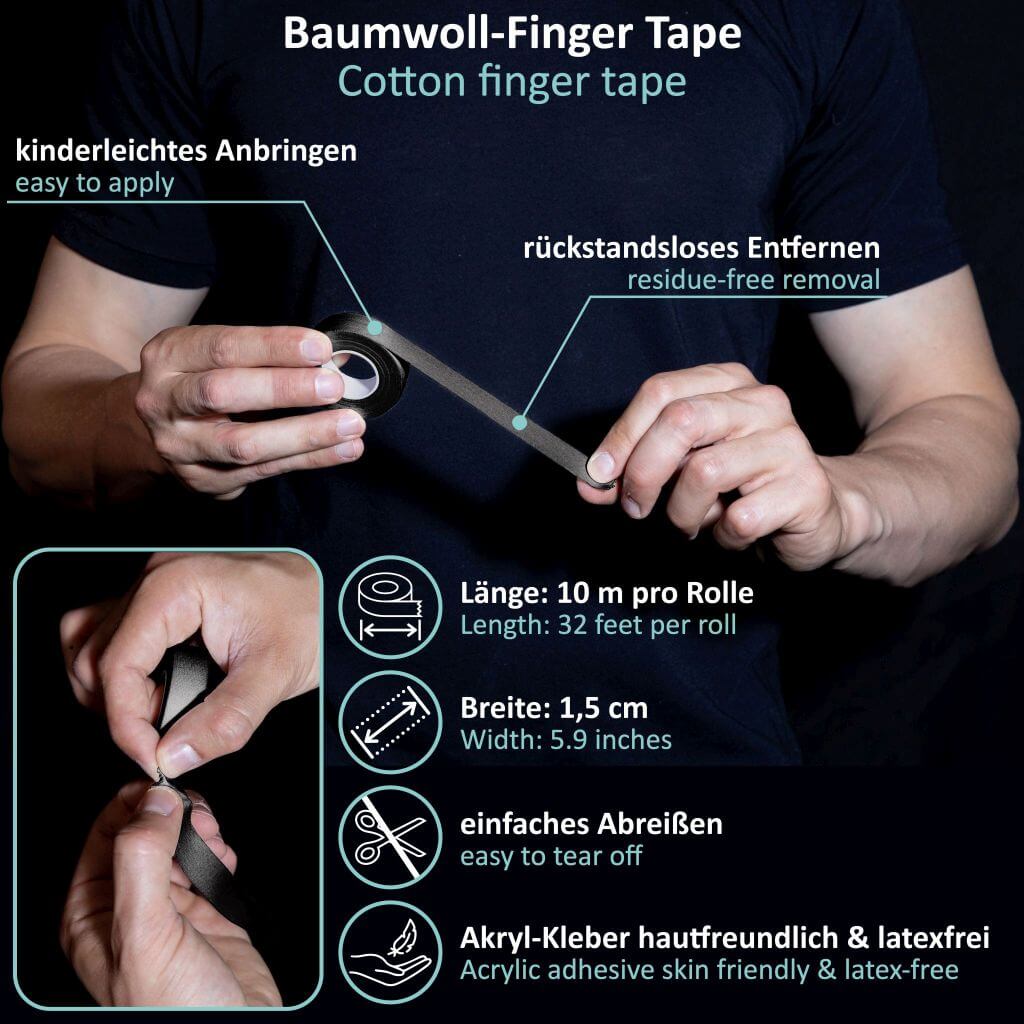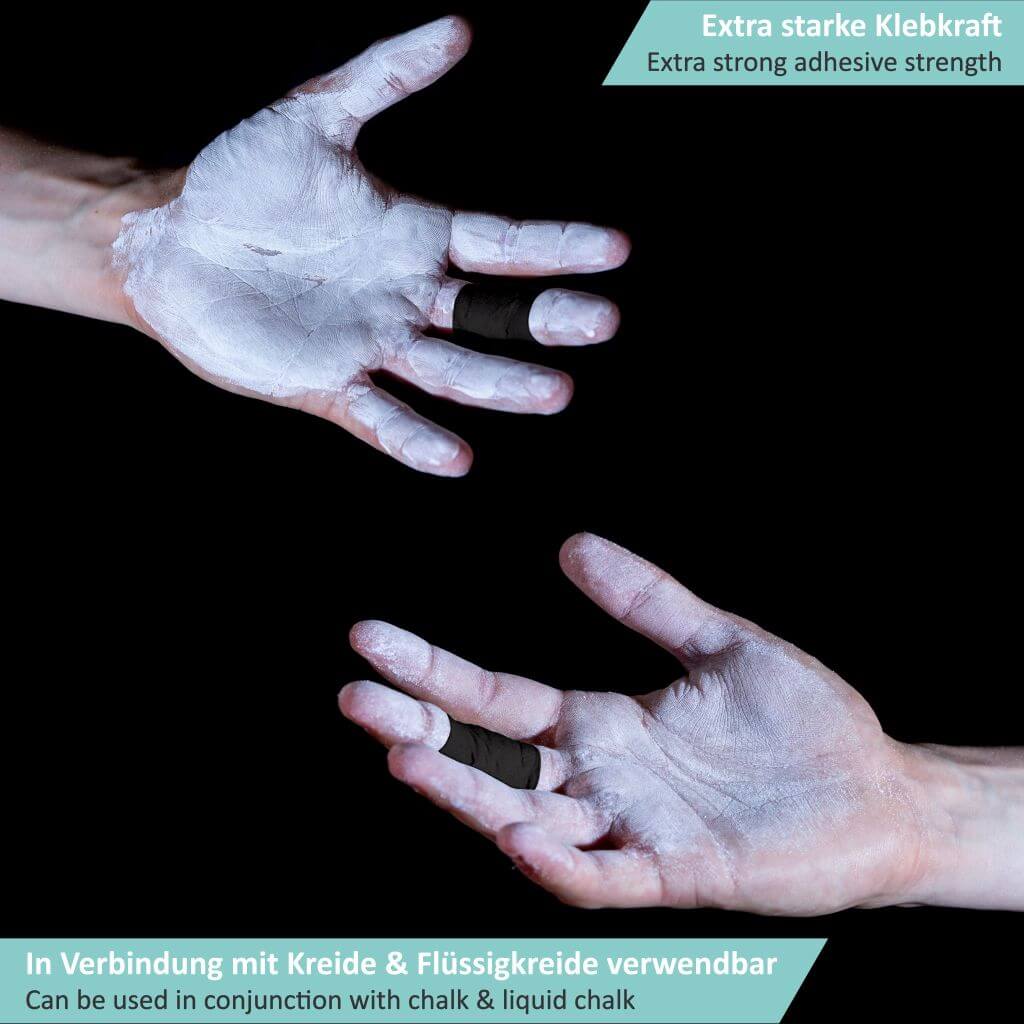 Climbing tape finger with extra strong adhesive, 3 rolls
Product advantages at a glance
Protection from overload and injuries
Extra strong adhesive force
Latex-free, skin-friendly and easy to tear off
Ready to ship, in 2-3 business days with you.
Climbing tape protects your fingers and joints from overload and prevents sports injuries such as a ring ligament overload. Thus, your fingers are optimally protected when climbing and bouldering.
A tape bandage supports the tendons and joints, so you can fully concentrate on the sport! The climbing tape offers optimal stability, durability and a very pleasant wearing comfort. In addition, it sticks thanks to acrylic adhesive very long, even with chalk and sweat! The tape can be easily torn off by hand and applied super fast.
Product details of the climbing tape for fingers:
| | |
| --- | --- |
| Dimensions of a tape roll | 1,5 cm width x 10 m length |
| Content | 3 rolls (total 30 m) |
| Tape color | white |
| Material | cotton |
| Adhesive | Acrylic glue (latex free) |



Application:
Finger tape should always be applied before using magnesium.
1. Clean hands and fingers thoroughly and, if possible, remove grease with soap
2. Unroll desired length of tape and tear tape off by hand. Tension the tape between your fingers and tear it off both vertically and slightly horizontally.
3. Apply finger tape by wrapping it around your fingers or a finger.


Fast worldwide shipping
Your order will be shipped within 24h (Mo - Fr). All orders are shipped from Germany with tracking link. Fast worldwide shipping incl. tracking between 3-5 working days within Europe and 5-14 working days outside of Europe. If your country is not yet among our shipping countries in the checkout, please reach out to us at info@clevo-climbing.com and we will try to add it!
The exact shipping costs for your order and country you can calculate in the shopping cart with our shipping costs calculator. Simply add the products you are interested in into the cart and use the shipping costs calculator in the shopping cart.
Special case Switzerland:
Orders to Switzerland and Liechtenstein are shipped with meineinkauf.ch and already include 7.7% Swiss VAT and customs duties, i.e. you will receive your order from Switzerland already duty paid and no additional costs!
Save 19% VAT from outside the EU
Stated prices are gross prices including 19% German VAT. For orders from outside the EU you pay only the net price and save 19% VAT. Once you choose the shipping country in the checkout process you will be shown the final price without VAT. For non-EU countries, local taxes and customs may apply.
Customs duties:
All orders are shipped directly from Germany. For deliveries to non-EU countries (except Switzerland, Lichtenstein), additional duties and taxes may apply. We have no influence on these additional costs and can not provide more detailed information about this. We ask you to please inform yourself about this topic before your order.

The amount of duty depends on the net value of goods, the shipping costs, the gross weight of the package (including the packaging) and the type of goods. The customs fees can be obtained from your local tax office. The HS code for our products is 95069190.
What if I do not like the product?
If you do not love the product for any reason, you have the right to revoke the purchase contract and return the product within thirty days without giving any reason. If you don't love your products, send them back. It's that simple! Further information can be found on our return page or cancellation policy.
Do you have further questions? Then just write us a message to info [at] clevo-climbing.com or just call: +49 89 215300-747